Your business case to make partner in a law firm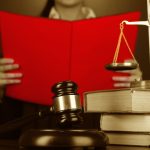 In this article, I share the common mistakes I see in business cases for a partner in a law firm. Whilst these are largely similar to the mistakes made by other professionals in practice, there are a few that crop up time and time again in lawyers' business cases for partnership. These mistakes almost always hold a great lawyer back from taking the next step up to partner.
Hitting and explaining your figures
You are unlikely to get the chance to pitch a business case for partner in a law firm if you've not been hitting your billing targets. That's pretty much a given. Your numbers typically need to be stated by year for the last three years. However, don't make the mistake of not explaining why some of your numbers may not be up to target. There may be a perfectly good reason. It could be that you are a litigator and there just hasn't been the litigation work around. Or if you are an insolvency lawyer you will find that your lockup will be much higher than other lawyers as you only get paid at the end of the insolvency process.
Have a structure for your business case
Most law firms have a form or checklist you need to conform to for your partner business case. It can be tempting to blindly fill in the form, but the best business case for partners in law firms actually are written without the form, and then reordered to fit. Before you start filling in the form, think about the key messages you want to come through. What is the story you want to tell? Then, start to fill in the form.
Keep it brief
You may have spent hours and hours crafting your business case for partner. However, it is extremely unlikely that all your firm's partners will read your business case carefully right through to the end. In fact, I actually heard of one firm that employed an external consultant to summarise each of the business cases to cut down the amount partners had to read. If you can't articulate the crux of your business case in 3-4 paragraphs, then you have a problem. A great business case for partner in a law firm tends to be succinct and to the point.
Verified and quantified
Most lawyers can write well. The thing is, your law firm business case for partner isn't an essay. Nor should it be full of what I call marketing puffery. You know, the empty statements such as 'great with clients'. Anyone can write these, and I've read many in business cases for partner. The question is, how can you prove you are great with clients? How can you evidence the promise of your business case? After all, words are cheap, results and actions take time, skill and commitment.
A winning business case for partner doesn't have to be difficult to write, nor packed with every piece of information you can think of. It needs to be compelling, punchy, and impossible to refute.