I need to get through the partnership admissions process this time around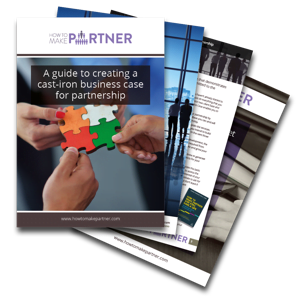 FREE Guide to creating your business case for partnership
It doesn't matter how informal or formal your firm's partner track process is, you will be required to build a business case for partnership.
This guide takes you through how to do this in a step-by-step format.
Includes extracts from real successful business cases for partnership.
An easy-to-understand, step-by-step guide written for accountants, consultants, lawyers and engineers on partnership track
Use this guide to help you articulate and create a persuasive business case for partnership
This is our most downloaded resource from the Career Kitbag.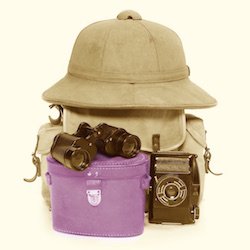 Request access to our FREE Career Kitbag to help you take the final step up to partnership.
Included in the Career Kitbag are 40+ free guides, ebooks, plans, templates which include:
Guide to create a business case for partnership
Guide to doing your due diligence
Marketing plan template
Guide to designing and delivering presentations

I've only gone through a small portion of the material so far and it's spot on.
I know that the site will be useful.
I like your book and the online resources.  You answered several questions in your online resources that I did not realize I had.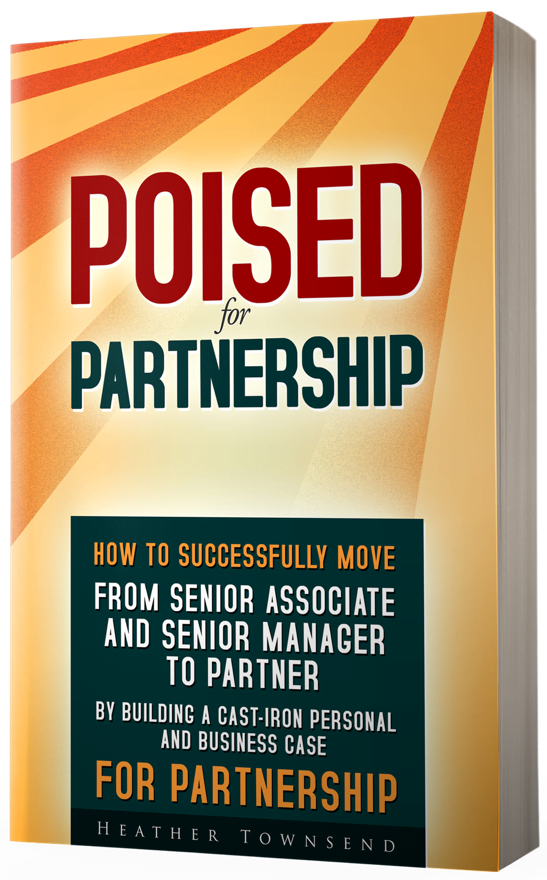 Poised for Partnership: How successfully move from senior associate and senior manager to partner by building a cast-iron personal and business case to make partner in any firm
Making the transition from senior employee to partner in a professional services firm is the hardest career move you will ever make. This book explains how others did it and how you can too. If you buy this book you'll learn:
Tried and tested strategies to successfully make it through partner track and the partnership admissions process to partner
How to create a cast-iron Business Case and Personal Case for partnership, even if you don't have any previous experience of selling services
How to pace yourself so you don't get burnt out on the gruelling final steps to partnership
How to find enough time to start to consistently win your own work, even if your billable time targets are sky high.

LOOKING TO MAKE PARTNER IN 2018, 2019 or 2020?
Our 'Poised for Partnership' 6-month programme will be your secret weapon to successfully navigate the murky waters which lie ahead for you, as you take the final step up to partner. By joining this programme and then taking action:
You'll learn how to build and pitch such a compelling Business Case and Personal Case that your firm has to admit you to the partnership.
The Partnership Panel Interview and pitching your Business Case will hold no fear for you.
You will know exactly what you need to say, demonstrate and prove to your partners to earn the right to join their exclusive club, and have Partner on your business card.
The 'Poised For Partnership' Programme will give you the structure, clarity and focus to successfully make it to partner. Of course, no-one can guarantee that you will make partner in a certain timescale, but this programme will put you back in control of your career. It will give you the confidence that you are doing all the right things to make partner at the right time for you.
This manageable 6-month programme really is a way to fast-track yourself to partner. It is based upon the methodology contained in Heather Townsend's award-winning and best-selling books, 'Poised for partnership', 'How to make partner and still have a life', 'The Go-To Expert' and 'The FT Guide To Business Networking'.
Any one who applies for the programme will receive a complimentary soft copy of Heather's 'Poised for partnership' book. (Worth £10)
Thank you very much indeed for your significant help and support – as a result of your guidance I felt incredibly confident in submitting my business plan and then giving my presentation and interview. In the days after the presentation and interview I had some very positive feedback from the partners who interviewed me, saying that my performance was "outstanding" and that my presentation was "very slick and professional" – I doubt it would have been without your advice and guidance. I gained so much confidence from working with you and I am extremely grateful.
Before I started working with Heather I was well-respected and seen as a 'safe pair of hands' but struggling to build my practice.  Heather's input and guidance was instrumental in helping me grow my profile both internally and externally, and maximise the opportunities to sell myself in my business case for partner.  As a result of working with Heather I made partner 18 months later and have almost doubled my client portfolio. Matthew Gore
This article is a summary of pretty much all the articles, well 12 to be precise, that I have ever written about building your business case for partnership. Your business case is built in 3 stages. The 1st stage is creating a commercial case for you to join the partnership and the other partners to share the profit of the firm with you. The 2nd stage is to write down and articulate this commercial case. The last and final stage is then to pitch your business case to your partnership. Go to the article
You can be the best person on paper to make partner. You may tick all the boxes and have completed the forms immaculately. However, if your partners don't have an emotional connection to you and want you as a member of their very private and exclusive club, then you will suffer the gut-wrenching feeling of getting knocked back for partner. This article explores how you can become a member of the club, i.e. the best way to build that emotional connection with your partners. Go to the article