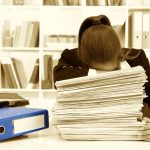 I was reading a great book called 'strategies for being brilliant' by Sue Ritchie (which is an easy read, with helpful practical ways you can replicate the 21 strategies in the book). In the book Sue talks about how she adapted to living in a  completely new country and culture. She then shared her tips on how to find your feet in a completely new place.
This got me thinking, and reminded me of a couple of my clients who have recently moved to a new firm in order to further their career ambitions.  Whilst they may not have moved to a completely different country, so much of Sue's excellent advice was relevant to them. This two part blog post is inspired by Sue's book and my client's experiences. Here is the first part.
6. Find out what your team's individual agendas are
When you join a new team as a senior member, you will almost always cause some ruffling of feathers. This is not something which you should take personally. Anyone who joins a team as a fairly senior member will be almost definitely delaying someone's career progression. Even if this career progression was never going to happen as quickly as the individual was thinking in their head! Therefore, take the time to get to know each of the juniors and senior members of your team. Really listen to them and their hopes, fears, ambitions and individual agendas. This is not the time to talk about you and what you want. Your aim is to find out how you can help them.
7. Check in regularly with your partner or line manager
Having a good level of self-awareness is an important skill for any professional to have. However, when you are new into a team you need carefully check out with someone you trust about how you are integrating into the team and firm generally. It is better to nip any problems in the bud earlier.
8. Get yourself an internal firm mentor
This is a crucial step to surviving and thriving in your new firm.  One of the first things you need to do is find someone who will watch your back for you. This is in addition to your partner or line manager. Do find someone to act as a mentor for you in your first 30 days of being in your new firm. Use them to help you quickly find how things work in the firm, but also a sounding board for things you would like to change or do differently.
9. Be patient
Remember that it will take time before people trust you and you feel that you have strong relationships within your firm. This is normal, so you need to be patient. As Sue mentioned in her book, strategies for being brilliant,  your new team members will have established ways of working and established people who they lunch with and spend time with. Until you have earned the right to join THEIR inner circle, don't be upset or take it personally if you are not invited along. Give it time, and before you know it you will be seen as 'one of us'.
10. Find out what is expected of you
Far too often accountants, lawyers and consultants join a new firm and don't actually know what they need to achieve. After all, good people management is something which is not normally associated with the professions! Therefore, be persistent with your partners and assignment managers to find out what you need to achieve and by when. This is not the time to make assumptions.
11. Remind yourself that you CAN do the role
When you find yourself in a new unfamiliar environment with people you don't know, it can be easy to start to doubt yourself. You wouldn't have been hired if your new firm didn't think you could do the job. Therefore, take the time at the end of each day to spend some time jotting down a few achievements, highlights or successes from the day. These can provide the boost that your fragile confidence needs to really excel in the hard days in your new role.