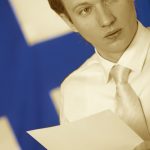 In my mastermind group yesterday we were talking about the fear of failure. In our discussion we concluded that there is no such thing as the fear of failure. In reality it is:
* the fear of looking an idiot
* the fear of losing money if it goes wrong
* the fear of rejection
* the fear of being noticed if it goes right…
* the fear of being out of your comfort zone
After the mastermind group, I then had a coaching session where we were also discussing the fear of failure. (yes, it is the bus scenario again) My client had a habit of thinking really big with his projects and then getting completely overwhelmed by details. Consequently he scared himself and got overwhelmed, so never got started on any of these projects.
Personally, and this may surprise you, I'm not great at approaching people I haven't spoken to for a long time. Which means I often procrastinate…. And then often not approach them, and rue the fact I haven't. What am I worried about? For me, it's looking as if I am being pushy. However, what's the worst that can happen? They say no, or don't answer me. So, I may as well approach them!
On our journey to make partner we will be pushed many times out of our comfort zone – and often it is fear of failure which prevents us from acquiring the new skills, knowledge and behaviours which will take us to the next step of our career ladder. The way to unblock this fear, is to ask yourself some simple questions:
1) if there is no such thing as failure, what are you worried about if you take this course of action?
2) what is the worst thing which could happen?
3) how do you minimise your risks?
Any thoughts on my waffling today?
[sc:Heather] [sc:Book]