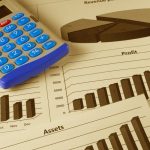 1. Brush up on your selling skills
As a freelancer, potentially for the first time in your life, you will need to sell. Yes, you may need to become a sales person. What will you sell? You will be selling what you can deliver for the other person's organisation. If the thought of this fills you with dread, you need to consider very carefully how you will gain your work — you may be better suited to working through recruitment agencies.
2. Strengthen and grow your network
There are statistics that suggest that 80% of all vacant positions are not advertised formally. It is just the same with freelance assignments… they tend not to be advertised. It will be who you know more than what you know. Who within your personal and professional network is most likely to be able to help you find your first, second and third gigs?
3. Work out your business model
How do you want to operate as a freelancer, as a professional interim, or an associate, or the boss of your very own business? There is no reason why you can't be all three, but it pays to work out your ideal business model in advance and stick to it.
Then, there is the sticky question of what you will charge. Will you target an hourly rate, or look for a day rate? How much you will price by value… or will you take what you can get from? In answer to these questions, do your research before you decide on a charging model.
4. Build up your Intellectual property
When a company hires a freelancer or external supplier it is because they don't have the skill set internally to do the work. Therefore, you need to keep your knowledge fresh and up-to-date. For example, my brother is a freelance programmer in the telecommunications business. He needs to keep his knowledge fresh about any technological advancement in the telecommunications sector. As a freelancer you need to personally invest in your own professional development — and work this cost into any budgeting or business plan that you write.
5. Identify potential clients that may come with you
It's much easier to start up as a freelancer or small business with a ready-made client list. How many of your current clients would be interested in following you? Be aware that many professional services firms will ban you for a period of time from contacting clients or poaching employees. This can be got around… but it is better to gauge interest about clients that will come with you before you resign rather than after. Chances are that after you resign you may be given gardening leave and assertively asked not to contact your existing clients.
6. Work out what you will delegate
As a freelancer there will be tasks that others can do better for you and at a fraction of the cost of your hourly rate. For example, many book keepers will charge £15 per hour to do your books, this is potentially significantly less than your personal charge out rate. You need to work out what to delegate and outsource to others to keep you financially efficient.
7. Identify your routes to market
You don't have the luxury of a monthly pay check any more. So, how will you go about generating work for yourself? Will you rely on recruitment consultants to find you your next assignment? Will you focus on generating referrals? Will you work alongside another freelancer? Do you really need a website?
8. Consider your legal status
Sole trader or limited? Which is right for you? This is a question that is best answered in conversation with a qualified accountant. Be aware that if you gain your work via agencies then you will probably need to be limited.
How about downloading your free copy of my Joined Up Networking toolkit, or Networking Plan, Relationship Plan or even a step-by-step guide to writing your own marketing plan.