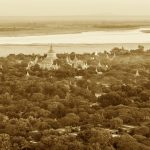 When I was made redundant, I felt hurt, rejected, insulted, devalued and isolated. I was also terribly worried about where the income was going to come from, and how I was going to get another job. My first instinct was to pile straight into the jobs market – The worst thing I could possibly do! I got many opportunities for interview, but failed to impress. This made me feel even worse about myself, and the situation really challenged my normally sound confidence and self-image.
I have seen this with many candidates I've interviewed over the years: Losing a job leaves a sense of bereavement, coupled with real anger and true desperation born out of financial worry. It overwhelms the interview because it is a communication environment, and if all these negative emotions haven't been dealt with they surface and create a bad impression. They rob you of your true skills, values and self-projection. Ultimately, they rob of you of the ability to cope with the rigours of the job search process, and the opportunity to get your next job.
This is my most important advice before you hop back on the jobs train: GET OVER IT!
1. For everyone else, this is only business
The fact is: It's nobody's fault that you are without a job. Nobody owes you anything. The recruitment market operates in a commercial context. The most job offers are made because the individual will bring real value to the business. The consultant gets paid a fee for finding the best possible skill match. Companies hire people because they have commercial problems to solve. It's all transactional, its business.
This is why people feel abused and mistreated by the system. Your thoughts, feelings and emotions really don't have a place in a system that is totally commoditised and value driven. It is unfortunate but true. Unless you can find ways to work with the system, rather than expect it to work with you, you will be drained of your confidence because ultimately, recruitment is a selective process. Only one person can get THE job, and everyone else gets rejected. Not because they are bad people, but because they were not best matched to the job. It's totally impersonal.
2. Deal with the loss
I believe that losing a job requires a "grieving" process, a period of time during which you go through the normal cycle of disbelief, anger, depression and finally, understanding and acceptance of your situation.
This might take only a few days, it could be longer. But if you don't deal with it, the emotions will become an albatross around your neck that hampers your ability to get another job.
Find someone to talk to if you can't deal with it on your own. An objective external opinion can be very important if you are getting bogged down. You need to be focussed when the right opportunity comes along so the time you invest in coping with the change early on will be highly profitable at the end.
If you expect financial turmoil, speak to your creditors, visit the Job Centre, and rely on the system you have paid into all your working life. There is no shame in it, in fact it might be another source of support for you and you are likely to need all the help you can get.
3. You are a commodity
It is very important that you take any emotion out of the job hunting process if you want to be successful and come through it unscathed. You will get many turn downs before you get opportunities, and then many of those are unlikely to be suitable. After all, you only need to find one job.
However, the current jobs market is totally driven by numbers. It has become entirely commoditised. Of course, many job offers are still made without ever getting on the open market and those still retain an element of humanity. But if you want to increase your opportunities, you have to get involved in the numbers game.
Regard yourself as a product. The job hunting process is a sales cycle. Your CV is a sales or marketing document. The four P's of marketing will apply: Product, Price, Place, and Promotion.
Product: The core offering, your skills and experience packaged attractively in  order to access a market
Price:What you are likely to cost, where you can negotiate and what your bottom line would be
Place: The geographical positioning of your application
Promotion: How you are going to sell this product, where you are going to advertise it and through what means you will measure the results
4. Find your USP's
A successfully sold product has to differentiate from its competition. You will buy Product A instead of Product B because you believe it does something better or different. The same goes for you in the job searching context.
What makes you different from everyone else in your job category? What is your track record, what have you done and how will this benefit a future employer? Ask someone else, maybe a colleague; what they think is best about you.
This is a crucial step in your job search plan. Take time to understand very clearly who you are, what you have to offer and how it will be a benefit in your next job.
If you were looking to hire someone in your category, what would you be looking for?
Write your USP's down, categorise them and keep expanding them. This is highly motivational. You will be surprised how much you have actually done when you write it down like this! But remember, keep emotion out of it.
This information will form the base of your CV (CV's?) and you must refer back to it continually throughout your search. It will also provide you with the potential search words to apply when searching for jobs online and on jobs boards.
5. Anticipate your weaknesses
No-one is perfect. Once you've written down all your benefits, USP's (Unique Selling Points) and skills, take a reality check. Where are the gaps? Where do you see potential weaknesses?
This anticipates objections to your job applications. If you know your limitations and potential weak spots, you can find ways to deal with them in a positive way. You now have time to shore them up if you can: Get on a training course to plug education gaps, affiliate to an industry body to give yourself more credibility, and so on.
If your weaknesses are practical, then you must be aware of them so that you can overcome the inevitable questions you will be asked. In fact, you can deal with them in your CV to stop them from turning into objections at all.
But remember all the time: You have now become your own product. Not everyone will buy. Some will take longer to decide than others. Some won't be interested at all. Some might take an early interest and then disappear. Some might take you right to the very end, and then decide not to buy after all. If you are prepared for the rigours of a sales process, searching for a new job might even become exciting. It will certainly be challenging!
About Cathy Richardson:
Cathy has worked in the recruitment industry for over 20 years, focussing on the Manufacturing industry. Cathy specialises in placing at Director level, both in the Automotive OE and Aftermarket sectors, sales roles for general manufacturing and also Plant management and project management. Cathy is a Fellow and regional director of the Insititute of Recruitment Professionals, working to elevate the image of the recruitment industry in the South East of the UK.
2009 was a killer for everyone in Manufacturing, and Cathy was made redundant twice in the space of a year. Disillusioned with the brand orientation of the major manufacturing recruitment companies, Cathy decided to set up on her own. Cathy Richardson Associates was born to challenge and overcome the paradigms that exist in today's recruitment market.