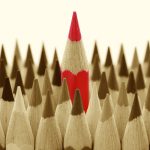 Writing a CV with a specific job in mind, is relatively easy because it can be targeted. Getting a CV ready for online is quite another story.
The fact is that using your standard CV is not the best way to get found by agencies online.
Registering your CV with an online jobs board, or sending your CV to an agency or recruitment consultancy has one particular element in common: A database.
1. How does it work?
An electronic database is an effective way of managing and storing vast amounts of data, in this case thousands of CV's. Think of it as a huge storage facility into which all the electronic data is poured en masse, identified only by little tags of data that will help the database administrator dig the information out again when it's needed. These little tags are key words or phrases.
When a recruiter wants to find a list of potentially suitable CV's for a job, the databases are searched through using key words or phrases that will pull out suitable CV's from the huge numbers stored in the database.
This isn't dissimilar to a Google search: The jobs boards will categorise search results in order of suitability that is usually based on the numbers of times the key words appear in the CV. The more frequently the word appears, the higher up in the search it is rated.
Of course, other search criteria also apply: Geographic location, salary range, qualifications, temporary or permanent, etc. but key words, in my view, is the most important way to find well-matched candidates. There are usually boxes to tick for these general search areas and this is automatically searchable.
When you apply to an agency directly, the likelihood your CV being stored on yet another database is very high and even though it might be additionally coded in this way, the agency will still need to know what your background is. You don't always get the opportunity to discuss this first.
For this reason, writing a personalised CV for a database is not appropriate. There is in fact very little human interface until your CV is read AFTER it has been found on the database.
Obviously, if you are looking for a job it is important for your CV to rate very highly in database searches. The more "hits" you get, the better your chance of being successfully matched to a job and proceeding through the recruitment process.
2. Think like a Recruiter
As a recruiter it is to my advantage to find the best possible candidates for the job I am trying to fill through searching the databases, but without some really creative thinking on my part it is often very difficult to dig them out. I am always surprised how few candidates actually mention obvious information like the industries they work in, or the products they work with, on their CV's.
With the databases jammed full of CV's of any kind, getting your own to the top of the pile is really important. Sometimes stating what you might think is the obvious, makes the difference between being overlooked or not.
Recruiters get thousands of CV's in every search. Improve your chances of being spotted by imagining you are explaining what you do to someone who has no idea of what you do. Write all the descriptive words down, and use them in your CV. Remember, a non-intelligent electronic system is going to be matching on these words. Then, they will be cross-examined with human intelligence. When I look at hundreds of CV's, it is much easier if its obvious that the CV represents a basic fit, rather than having to dig too deep too quickly.
Most recruiters will use the first trawl to draw up a long list to investigate deeper the second time around. This is usually done quickly, perhaps by a quick scan only. You might be excluded during this scan, even if you do match the job, if your CV makes it difficult to find and process the information.
3. Optimise key words and phrases
Using the above ideas, you should have a good idea of what to include, but the following words MUST appear in your CV:
The industry you work in. Don't just tick the box on the registration screen, mention the words in your CV. Be specific and if there is more than one descriptive word, use them all.
The products you work with. Do you design engines? Do you sell guitars? Do you service front end loaders? These are all key search criteria – The words that must appear in your CV.
Jargon, acronyms and technical words. This is particularly important for technical jobs, or jobs in industries like Automotive, Aerospace or IT / Telecoms where acronyms abound. In automotive, words like JIT, QMS, FEAD, etc have become part of the vernacular and that is what recruiters might use to search.
Job titles. Especially if there is more than one descriptor for what you do, make sure you cover the bases. For example Sales can encompass Business Development, Key Account Management, Telesales, etc. that all describe a variation on the same theme. Make sure these appear in your CV in such a way that they describe very specifically what you do or want to do.
Specialist areas. For the same reasons as above, the more your specialist areas appear in your CV the better your chances of standing out from the crowd.
Brief company details. In a very short paragraph, describe the industry, product, methods and systems to optimise key words whilst also explaining to someone who is not familiar with the company exactly what the organisation did, and in turn cast light on where you fit into the context.
Systems and processes, especially if they are widely used or have specific names. For example, a system like SAP is very widely used and this might be a search word. If it's not mentioned, the assumption would be that you don't have the experience.
4. Less is not more
Sometimes it is not possible to squash all your skills and experience into the confines of 2 pages. Especially if you are a specialist or senior manager, I believe that making a CV too short might be to your disadvantage if it is stored on a database.
Write what you have to, but use bullet points to shorten the text and make it easy to find the information. Put your best attributes at the top of your CV, where it can be read first. Use figures and data to prove your abilities rather than just statements. Numbers in a CV is attractive, especially in commercial or sales jobs, as it provides a measure for your efficiency.
However, no Recruiter wants to read War and Peace so if the CV is too long, its likely not to achieve your objectives for you.
5. It must still make sense
Never forget that sooner or later, your CV will be read by a human being again. Optimising the search words is a means to this end, and the electronic search is the hurdle you have to cross in order to achieve this objective.
Don't just list the key words. Use them to describe, concisely and intelligently, what you did and how you did it.
About Cathy Richardson:
Cathy has worked in the recruitment industry for over 20 years, focussing on the Manufacturing industry. Cathy specialises in placing at Director level, both in the Automotive OE and Aftermarket sectors, sales roles for general manufacturing and also Plant management and project management. Cathy is a Fellow and regional director of the Insititute of Recruitment Professionals, working to elevate the image of the recruitment industry in the South East of the UK.
2009 was a killer for everyone in Manufacturing, and Cathy was made redundant twice in the space of a year. Disillusioned with the brand orientation of the major manufacturing recruitment companies, Cathy decided to set up on her own. Cathy Richardson Associates was born to challenge and overcome the paradigms that exist in today's recruitment market.