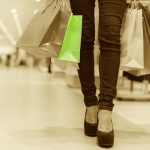 A month ago I had one of the best days I had ever had at work. So much so, it didn't feel like work. In fact I was lucky on a few levels… firstly, I had the pleasure of a 3 hr working session with great client to work with, who is very focused and committed to growing a partner-sized client portfolio. Secondly, the weather was beautiful. It was about 22 deg C, and there was hardly a cloud in the sky.
As a result, we broke away from the confines of our cosy client thinking room, and took a ten minute walk from the office, into the country park that surrounds our office. In the wetlands reserve part of the country park, we made a wooden bench and table our meeting room for two hours. (We are lucky enough to rent two rooms at a local forest centre which is slap bang in the middle of a 60 acre country park.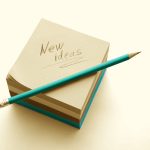 There is something about getting away from it all in the great outdoors on a warm day which really helps you relax. As you relax, it's amazing how productive your thinking can be when you are unfettered by stress and the distractions of the office around you.
During our two hour session, the creative juices flowed and many seemingly impossible problems were solved. The sound track to our meeting was provided by great tits, black birds and other vocal birds. As we walked back to grab some lunch from the cafe at the centre we looked over the lake and caught sight of a few of the resident swans, canadian geese and cormorants. We were lucky enough over lunch to see one of the pair of nesting buzzards on the site take to the skies. If you have never seen a buzzard close up, these are big birds and immensely beautiful.
We've now had quite a few clients come and work with us at the forest centre – and if the weather is on our side, we always try and get outside for a bit of relaxed walk & talk thinking time. It's amazing how much clarity you can gain from being surrounded by beautiful countryside. I don't think it is any co-incidence that many of our clients once they have visited us once, try and find any excuse to return to this beautiful place.
I've also been the recipient of a 2 hr coaching session, sitting outside, watching the buzzard soaring over the lake, with my NLP coach. The quality of our conversation was top-notch and I was so relaxed after the coaching session, it was if I had been drugged. In all honesty, if you have decisions to make or plans to formulate, this is a great place to come to.
My question to you is, how often do you give yourself the chance to have some quality, unfettered thinking time about your career and/or business?
How much clearer would the way ahead be, if you took this time?
We'd love to introduce to our world at the forest centre and help you gain the benefit of the crystal clear thinking space we work in.
Author Credit: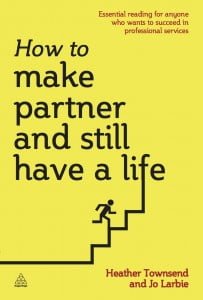 Written by Heather Townsend. I help professionals become the 'Go To Expert'. I am the co-author of 'How to make partner and still have a life' and the author of the award-winning and bestselling book on Networking, 'The FT Guide To Business Networking'.
To find out whether I can help you, have a look at "our services"