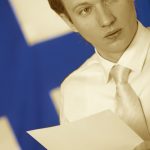 Many times I have been asked about how to get an embedded manager to be more effective. This is a problem faced by many professional practices and businesses. Ever heard of the phrase 'a concrete layer of management?'
I'm sure we've all been there. You get moved across to a new team and inherit someone who is seen to be the lifeblood of the firm. They have worked there nearly as long as the firm has been in existence and seems to be on first name terms with all the influential partners. However, they wouldn't or can't do the job you need them to do. On the one hand you think they are indispensable due to their firm wide knowledge. On the other hand they are not doing the job you need them to do, and you are regularly receiving complaints about their attitude or quality of their work. Your partner has told you that you need to 'sort them out'. So what do you do?

This is typically my answer when asked this question:
This is always a tricky one. It's also a fairly typical problem faced by a lot of line managers. You've got someone who is steady, reliable and been doing the job for years. However, time has moved on and their role and responsibilities need to move on to keep pace with how the job, market place and business has actually changed.
The first thing to do is to check how you have been communicating with this manager. Have you actually told them what the expectations are that you have for them in this role? Have you asked them what they believe that the role has now come? Or what they want to get from the role? Be specific, and use examples, to demonstrate what you require from them. Very often, this conversation, combined with support will be all you need to get them to be more effective.
If this conversation has happened, then basically, you need to sit them down and talk about what you require from them. Do write down SMART objectives, which are quantifiable and easily measurable. For example, 'handling customer complaints more effectively' is very woolly. What do you actually mean by handling customer clients more effectively? Be specific, have examples, and ask them what help and support they will need to make the change. Stress, that they need to change and you want to help them to grow and make the change.
Diarise regular 1:2:1s with this member of staff to help them make the change that you require. When I say regular, definitely a minimum of weekly to begin with. Take the time to give praise where praise is due – particularly if you are seeing some positive attempts to improve their effectiveness.
Ultimately, if you are not seeing any change despite the effort that you have put in, you will need to move to a formal disciplinary procedures.