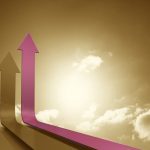 In the second episode of their series "Don't let your dreams fall asleep" , Ciprian and Richard (authors of the recently published 'Dream It, Do It, Live It!,) would like to share a few tips about how to keep our personal dreams and goals awake, so that they don't get easily de-prioritised. Here's what they recommend on this subject.
Keeping dreams awake requires constant action
Dreams and goals are fragile and easily run away and hide in the dim recesses of your memory. To be kept awake, they must be fed and watered on a regular basis. They must be pulled out of the memory and subjected to ongoing thought. They require real steady progress.
You must think about your dreams and goals on a regular basis, understand what they mean to you and why you should work on making them happen. Only when you will have a reasonable understanding about why they are important, you will start doing the real work to make them happen.
It is undeniable that the busier you are, the harder it can be to keep your dreams awake. If you find this – ask yourself what do you really want? Do you want just what you have now, or do you want to achieve your dream? If the answer is the latter, keep going back to the dream as often as possible.
One test for whether your dreams and goals are really awake is to consider a dream you have held for some time. When you think about it – is it any different from the dream you had originally? If the answer is no, then it is not progressing. By progressing we do not mean that it has to have resulted in tangible actions, but it should have at least become clearer in your mind. A productive dream is a living dream. A dream only stays alive if it is regularly thought about.
Think of a goal you have had for some years. Ask yourself: what is it exactly? What will it feel like to achieve it? How are you thinking of approaching achieving it? If you cannot answer these questions after all this time, that dream is not an active part of your life. If it is not asleep, it might as well be.
The other thing about dreams is to value them. Your dreams may be the most valuable possession you have. It's easy to forget this in the hustle and bustle of a busy professional life.
Dreaming can be very pleasant and if all you ever want to do is to dream, then carry on dreaming. But, if you want to achieve your dreams, if you want to waken them as the first step to achieving your full potential, then you must value them. Not simply as a dream, but as the future. Your future!
Until this happens, they will remain a by-product of your mind, just something popping up in your mind from time to time. They might be nice or too good to be true but they are not convincing enough so that you do something about them.
What it takes to make dreams real
There are three key aspects to keeping your dreams and goals awake, and from being awake to becoming a real living part of your life: the right mental framework, the right environment and the right approach. We will talk about these aspects in next week's episode.
About the authors
Richard Newton and Ciprian Rusen are serial authors who joined together to write the book Dream It, Do It, Live It!Wonderfully illustrated, it includes both practical advice on how to get things done as well as the real life stories of 4 people who followed their approach to achieve their professional ambitions.  There's also information on Facebook and YouTube.