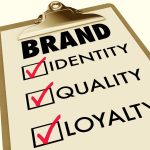 My free Fast Track to Partner audio masterclass series has brought together TWELVE respected and experienced experts to talk you through every aspect of how to make partner on your own terms, and how to flourish when you get there. I am delighted to bring you a guest post from Jennifer Holloway, author of 'Personal Branding for Brits', one of the experts you can hear at the audio masterclass series.
Over to you Jennifer…
I've discovered the secret of being happy at work, and it's not finding someone else has removed the paper jam from the photocopier or being first in a meeting to the plate of biscuits and nabbing the custard cream. (Did you know it's the favourite biscuit of the younger generation? What's that all about?)
Nope.  It's working for a company whose values match your own…simple as that.
To stand the greatest chance of getting joy from your job, work for yourself; when your personal brand is the company brand, everything else falls into place.  But if you're one of the millions who work for someone else a mismatch between your values and the company's can cause problems.
Just look at ex-CEO of Barclays Bob Diamond who, when asked by MPs to name any of the bank's three core values was unable to reply.  (In case it comes up in a future pub quiz, they're honesty, integrity and plain dealing.)  Perhaps it was because they were so far removed from his own (he is obsessed with winning at all costs) they hadn't even registered.
When you're the head honcho of the company, that's easier to get away with because you can change the culture to suit you (which isn't to say it won't come back and bite you on the arse as Mr Diamond can testify).  But when you're further down the pecking order, a mere minion on the payroll, your hands are tied.
So it's important to get the match of values right from the start – to seek an employer who has at the heart of their business the same moral compass that's leading you on your career journey. So if your values are that 'we're all created equal and fairness matters at all cost' you'd be well suited to working for a mutual like John Lewis or Nationwide.  But if that matters less to you than a value to 'provide for my family at all costs' being an investment banker with Goldman Sachs or UBS shouldn't be a problem.  I'm not saying one is better than the other.
What I am saying is knowing exactly what your values are and looking for those in your employer can make all the difference between bouncing out of bed in the morning and dragging yourself into the office.
And it's not just when you're looking for a new job that you should switch on your values radar…
I worked with one CIO who had been with the same company for over a decade and although he was in the same role, with the same people, doing the same things, he'd started to feel unsettled but couldn't understand why.  Once we'd defined his personal brand though, all became clear: his value of 'standing up for the customer' had been a perfect fit in the early days when the company was set up to offer an alternative to the giants in the sector.  But over time his organisation had itself become a giant and its focus had moved away from the customer and more to the bottom line.  The mismatch had crept in without him even realising.
I'm not a complete utopian though; in these straightened times when just having a job can be a blessing, there is often a trade-off to be made and only you can decide how far you're willing to flex your values to keep your pay-cheque.  But if you are at liberty to do so, put 'matching values' on the top of your shopping list for a job and you'll have found the secret to happiness.
Have you ever worked for a company whose values were too far removed from yours?  Or for an organisation where they were in tune? I'd love to hear your comments so please leave a reply.  Thank you!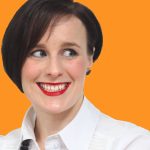 This post was written by Jennifer Holloway at Spark Exec. With a career including 15 years in PR, JENNIFER HOLLOWAY knows the benefits of promoting a personal brand – she did it every time she spoke to a journalist, getting buy-in not just to her stories, but to herself. Her success led to front page headlines, as well as appearances on national TV and radio.  In 2008 she founded her company, Spark, to help others discover the power
of their personal brands and learn how they can be even more successful…just by being themselves.
[TSQ42012]