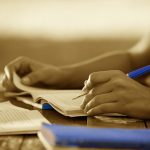 In the last few months I have had a few people ask me what they need to do to make partner at a different law firm to their present one. On the one hand law firms always will prefer to make up their own senior associates to a partner position. However, good talent at a senior level will always be in demand. For example, sometimes the firm has no decent candidates ready for partnership, or they have taken a strategic decision to bring in a lateral hire at partner level. This post explores how you can be the lateral hire at partner level, who is in demand for not just one but several law firms.
1. Build your own client following
I think I have lost count the number of times managing partners have told me that they are looking for a new fee earner with a 'following'. If you have your own client base which is loyal to you, you need never worry about being employed again. It is really that simple. Ideally you want to be building your client portfolio so that it is greater than your desired salary or drawings.
2. Have strong external referral networks
If you are a litigator it is pretty difficult to have your own client followings. After all, serial litigators or opportunities for retainers are very rare. (Not always impossible as one of my clients has found out.) Whether or not you are in a part of the law which is contentious or transactionally led, strong referral networks are you most valuable business development asset. What could you do in the next 3 months to deepen your relationships in your external networks? Which up-and-coming director or partner in an accountancy firm could you buddy up with to support each other with referrals?
3. Create a skill set which is in demand
Sometimes a firm or the marketplace as a whole has such a strong need for a skill set that it is not too bothered about an individual's client following, or the relative strength of their referral network. For example, in this article, based on a survey by Robert Half of North American Attorneys,
The legal specialists who are in greatest demand are those practicing corporate governance and regulatory law, privacy and data security and general business and commercial law. Law firms are coordinating teams of such specialists, in particular, to manage the complexities of e-discovery matters. ….. The focus on these legal specialties has led law firms to seek out more lateral hires and has increased demand for seasoned attorneys.
4. Regularly use LinkedIn
Every time I have been asked whether I know any lawyers who may be persuaded to move firm, the hiring manager has wanted a link to their LinkedIn profile. At least 80% of all hiring managers are using LinkedIn to recruit for their firm. Therefore, if you want to be noticed by a potential new employer, then spend 15 mins a day on LinkedIn extending your network and engaging with people in your network.
5. Publish an article on LinkedIn publisher at least twice a month
This may sound arduous, but in my humble opinion, LinkedIn publisher is the best way to get noticed by people for the right reasons. Many of my clients have had their articles on this platform picked up by the media or prospects who needed their services. In fact one of my clients has just landed a lovely new retailing client, literally right in his sweet spot, because of the information he published on LinkedIn and the strength of his online footprint.
If you are reading this article and thinking, how will I find time to write two articles a month, then this is the reality. The sooner you grow your profile in your network the easier it will be to pick up leads and demonstrate a strong case for becoming a partner or partner-designate in a new law firm.
6. Put aside 3 hours a week to building your client following and profile
I make no apologises for not making this easy. After all, I know you still have your high billing targets to hit. However, if you were going to be creating a business case for partner, I would recommend that you put aside 3 hours a week to work on your business and personal case for partner. Therefore, the same needs to happen even if you want to develop a business case for partner at a different law firm.
In summary
Regardless of where you want to end up as a partner, the best thing you can do is work on creating a business case for partnership and rapidly increasing your profile. That way you will future proof your career regardless of whether you decide to stay or go.