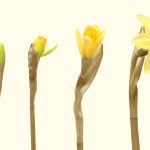 My free Fast Track to Partner audio masterclass series has brought together TWELVE respected and experienced experts to talk you through every aspect of how to make partner on your own terms, and how to flourish when you get there. I am delighted to bring you a guest post from Katherine Everitt-Newton, one of the experts you can hear at the audio masterclass series.
Over to you Katherine…
When I was a kid and really upset about something, my mother always used to say to me, "what difference will it make in a year."  I hated that question.  I thought she wasn't paying any attention to my problems.  As I've gotten older I realized that this was a really excellent rule of thumb.  The big things in life will still be important in a year, while the little things; like a ruined dinner, being late to a meeting or choosing a vacation destination aren't really worth the negative impact of stress and anxiety.
So when something is really stressing you out, stop and ask yourself the question:
[quote]"What difference will it make a year from now?"[/quote]
If one year feels too long for a 'will-it-matter' yardstick, then choose the interval that works for you; 1 week, 1 month, 3 months or 6 months.  Carefully consider whether the issue is important enough to demand some of your limited and precious time & energy.   If the answer is yes, by all means give the issue everything it requires.   However, if the answer is no, stop stressing un-necessarily.
If today's choices have no impact a year from now, just roll with the flow and let it go.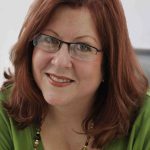 KATHERINE EVERITT-NEWTON is a stress Coach.  Her direct and humorous style helps professionals and business owners combat stress and find instant release with office-friendly stress relief techniques. Katherine loves to speak about stress relief and improving personal resilience.  She runs a variety of workshops on stress control for office workers. You can learn more about Katherine and her work at www.cognitusuk.com.
[TSQ42012]