Scroll down to find out how easy winning new business can be as a member of Progress To Partner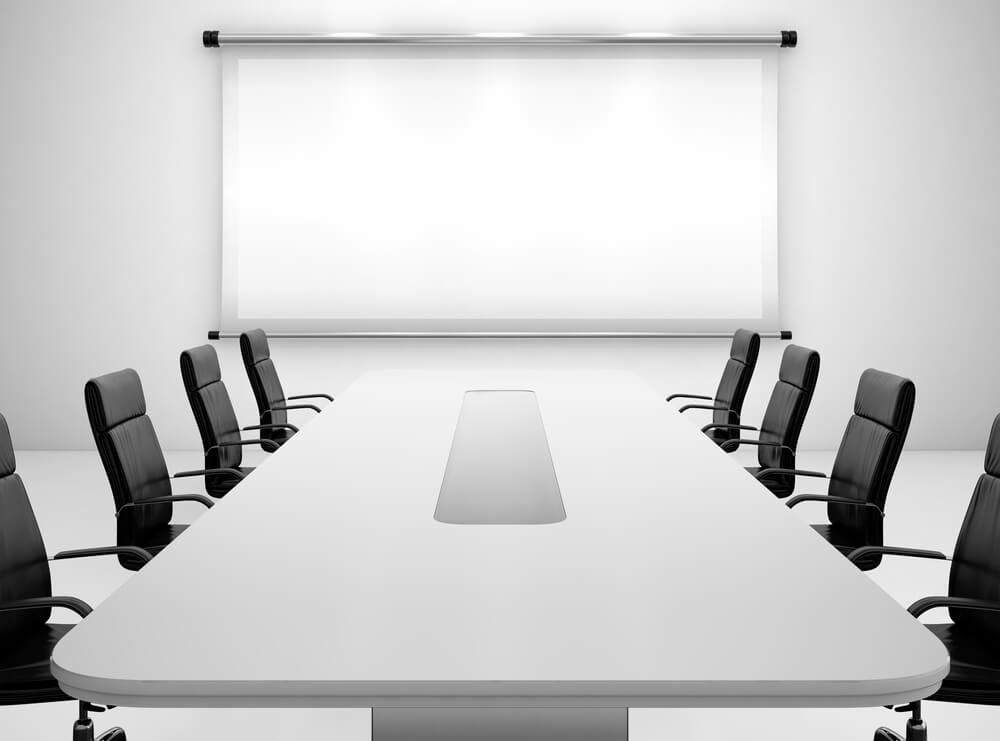 What is the Progress to Partner Membership Site?
Expert guidance to make it through the partnership track process at a cost-effective price
The content in the Progress to Partner Membership site is the best way to educate yourself around your busy work and family commitments, on exactly how to find and monetise your niche and win your own clients. Regardless of how reluctant you are as a business developer.
If you haven't got these in place:
… you may be sabotaging your chances of reliably winning your own business.
If you don't rectify any of these issues, your dreams of having partner on your business card will never come true. With COVID-19 triggering a global recession you need to improve your employability and value to your firm by being able to win your own work.
Maybe you are getting coaching and mentoring from your firm?
After all, why would you need something like Progress To Partner? But are you sure you are getting access to the most up-to-date thinking, particularly on what it takes to win business virtually?
Or are you just perpetuating the mistakes of generations of lawyers, accountants and consultants before you? After all the days of 'just getting yourself out there' to win work are long gone.
Maybe you have a mentor internally to help you with business development? But how much time do they truly have to spend with you? And are they in a position to help you when more senior members of your department claim your client victories as their own?
Or do they really know what it takes to win business using up-to-date methods like content marketing and LinkedIn? Or are they just trading on the relationships they have built up over the last 20 years?
But wouldn't it help to have some professional help from someone who knows exactly what really works to generate business using up-to-date and tried and tested business development tactics such as LinkedIn and content marketing? And someone who is truly independent and doesn't have an agenda for you?
After all, how good would it feel to be truly in control of your career right now?
How would it feel being able to win your own work?
Just savour the thought of walking through the doors of your office with partner on your business card?
How would it feel to know the world knew you were worth it? And had made it professionally?
You got the referral directly rather than the partner?
How would it feel knowing your firm and the marketplace trusted you with their work?
No more relying on partners to feed you with work.
Ready to put yourself in control of your career and consistently win your own work?
IMAGINE HOW MUCH FASTER YOU WOULD GO FROM SENIOR MANAGER / ASSOCIATE TO PARTNER WHEN YOU HAVE:
A step-by-step guide to winning your own work, based on the best-selling book "The Go-To Expert".
Forever access to regularly refreshed and added self-study courses, recorded virtual masterclasses - from templates, plans and detailed how-to's for every technique or skill taught inside the membership site.
Powerful insider content from a true expert in helping lawyers, accountants and consultants shortcut their journey to move from being a technician to acknowledged rainmaker.
Monthly virtual masterclasses from true experts to help speed up your journey to consistently win your own work.
Instant access - at a time that suits you - to the exact same content professional service firms pay many thousands of pounds to access for their top talent.
Can you already taste it? The sweet flavour of career success?
What would you do if you didn't have to worry about where your next piece of client work was coming from? Or if you knew you would hit your new business wins target?
This is YOUR solution to putting yourself back in control of your career.
Imagine how your confidence would grow once you knew how to win your own work?
YOU WANT TO WIN YOUR OWN WORK
YOU ARE READY TO MAKE IT HAPPEN
YOU ARE FOR PROGRESS TO PARTNER
Join Progress To Partner to gain access to these resources now
New resources are being added every single week. Here is a selection of resources in Progress To Partner for you to win your own work. 
By the end of the course you will have:
Created a business development plan which you are motivated and energised to implement.
Created the time and space to work a little on your business development plan every week.
Have the clarity and confidence to choose and monetise your niche or specialism.
Quick and easy-to-implement tactics to grow a network around you who will supply you with an easy to-convert source of ideal client enquiries.
The confidence and clarity to know what you are doing when it comes to business development.
Know how to turn "coffees into instructions" when meeting members of your network.
How to progress an enquiry into a signed up new client without leaving business on the table.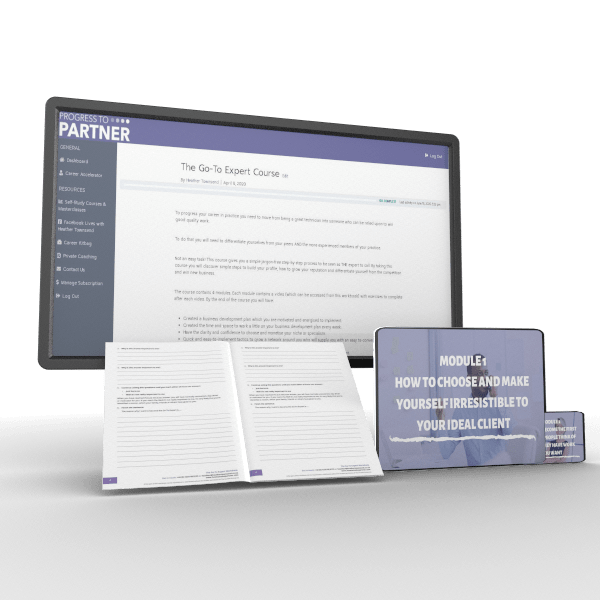 BONUS! To help you move your career forward and take your business development efforts to the next level through the COVID-19 crisis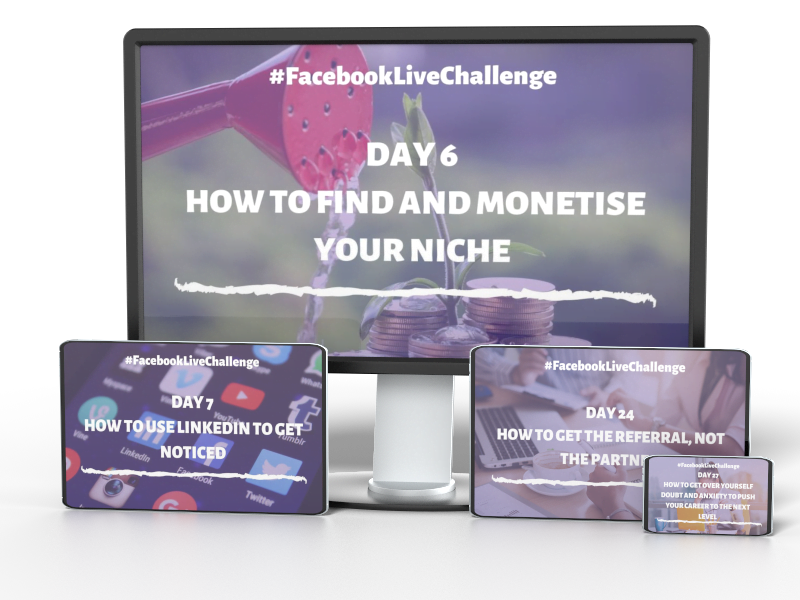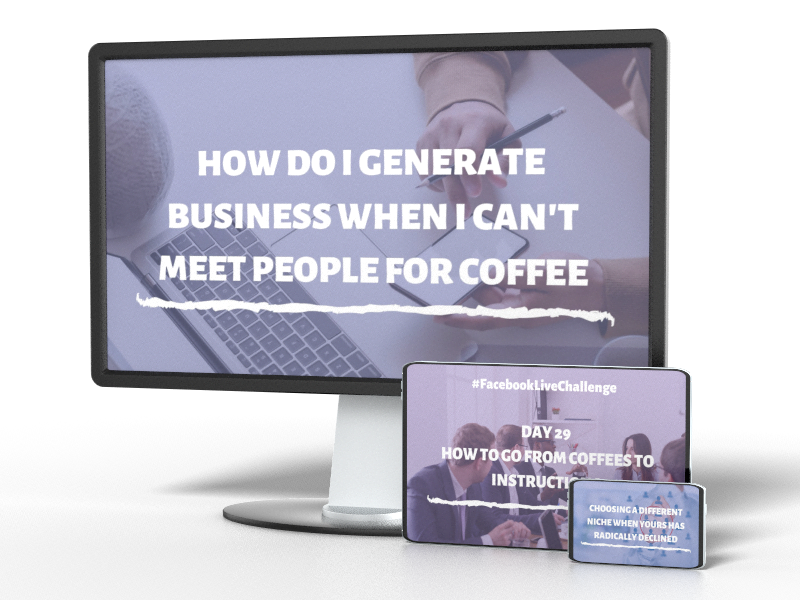 Join Progress to Partner Today!
When you enroll during this special, limited-time launch period, you'll get...
TOTAL VALUE: $4,600
You can get all this TODAY at our special trial price of $1 + VAT.
After 7 days you will be charged $47 + VAT per month. 
These monthly payments are less than the cost of a cake and coffee a week from Starbucks. 
And about a tenth of the cost of an hour of Executive Coaching. Isn't it time you invested in your career? Because you are worth it, right?
I have had a huge amount of fun working with Heather for the last 12 months and she has helped me establish myself as the firm's expert on independent retailers and FMCG. I've really enjoyed our time together as I have come away from each session energised. As a result of working with Heather I now have the luxury of picking the clients I want. No more relying on following up leads from the telemarketer for me. So many positive things have come out of our relationship, not least a 5x return on my investment, targeted introductions from her black book and 6 pieces of PR in the right trade press. Heather gives me energy, focus and accountability as well as a rich vein of ideas about content I can write to help me attract in the right sort of clients. I highly recommend Heather's services to any accountant or lawyer who wants to stand out and be able to attract the right clients to them.
Thank you very much indeed for your significant help and support – as a result of your guidance I felt incredibly confident in submitting my business plan and then giving my presentation and interview. In the days after the presentation and interview I had some very positive feedback from the partners who interviewed me, saying that my performance was "outstanding" and that my presentation was "very slick and professional" – I doubt it would have been without your advice and guidance. I gained so much confidence from working with you and I am extremely grateful.
Before I started working with Heather I was well-respected and seen as a 'safe pair of hands' but struggling to build my practice. Heather's input and guidance was instrumental in helping me grow my profile both internally and externally, and maximise the opportunities to sell myself in my business case for partner. As a result of working with Heather I made partner 18 months later and have almost doubled my client portfolio.
What are you waiting for?
You want to futureproof your career whatever happens with COVID-19.
You are ready to push yourself and grow your own client portfolio.
You are ready for Progress To Partner.