My free Fast Track to Partner audio masterclass series has brought together TWELVE respected and experienced experts to talk you through every aspect of how to make partner on your own terms, and how to flourish when you get there. I am delighted to bring you a guest post from Ian Cooper, author of Financial Times Guide To Business Development,  one of the experts you can hear at the audio masterclass series.
Over to you Ian…
How good are you at keeping your promises?
There is nothing more corrosive in business development than broken promises. Promise a customer or client something and guess what? They'll believe you. Tell them that they will get a call back, or a delivery by a specific time or that you will have completed certain tasks by the end of the week and they will psychologically hold you to it.
Promise to throw in something small as a gesture of doing business with you and if it doesn't happen, they will have an innate and deep sense of being let down. Confidence, trust and reliability are amongst the key things that will impress an existing or a potential customer or client. Never underestimate how damaging a tiny promise that is not kept can be. Here are three simple examples I have encountered or been told about in the last couple of weeks:
Friends of ours went on their first cruise recently … they were both celebrating something special. When the booking agents heard about this, they promised our friends a celebratory cake on board. Although this was a very minor issue in the grand scale of things, when no cake materialised they were disappointed. Actually, they said it was no big deal, but it was obvious they had taken this promise seriously.
A subscriber to the 'Financial TImes Guide To Business Development' blog told me a few days ago how he had spoken to the manager of an organisation with a complaint. She had dealt with it well, promised to look in to it and get back to him the following day to see if things had been resolved. You can of course guess what happened … absolutely nothing. When the person you are complaining to, fails to keep their promises, it speaks volumes about the business.
A client of a law firm, told me how a partner had promised certain documentation by a specific date. Again, no documentation materialised and there was no contact from the firm about it at all.
How is all this a business development issue? Simple … if a customer or client loses their trust in your business or its people, then your relationship with them is damaged. People will hesitate to do business with you in the future  and they will also tell as many people as they can how unreliable you are.
So with these thoughts in mind here are four simple rules to follow when it comes to promises:
Be honest – Only make a promise when you are 100% certain that in the normal course of events it can be kept.
Communicate when you can't keep your promise – Life will throw the unexpected at you and even with the best of intentions, things will crop up which get in your way. When this happens instantly get in touch with the customer and let them know what is happening. If for example, you can't get documentation to a particular client by the time or date promised, a message or phone call from you, or at least your staff to let the client know is much better than simply not doing anything.
Click here to download our free ebook "The reluctant business developer's guide to winning clients". (email required)
Apologise – Don't make excuses … simply  be lavish and sincere in your apology.
Make a gesture – Words come easy, so offer something tangible as a gesture to reflect the fact that you want to do everything possible to re-build a good relationship.
If you do all of these things you will minimise the potential damage and in many cases you can turn the negative word of mouth into positive comments about you.
Any broken promises stories? Please share?
About the author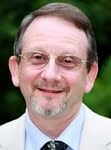 As the author of the 'Financial Times Guide To Business Development', IAN COOPER has an international reputation as an influential and engaging corporate business speaker and writer. He is particularly known for his down to earth, anecdotal style, which is able to inspire, educate and entertain. He is also the author of 13 other books including 'How To Be A Time Master' and is published by global publishers in 12 languages and more than 35 countries.
Ian is also one of the most experienced specialist business development advisors for the legal profession in the world. He has advised around 800 legal practices over the last 28 years and trained thousands of professionals to improve their business performance. He has been one of the leading innovators and authorities in the field of marketing and business development for law firms for almost three decades. He presents and trains extensively 'in house' and at other seminars and conferences. www.iancooper.co.uk
Click here to download our free ebook "The reluctant business developer's guide to winning clients". (email required)