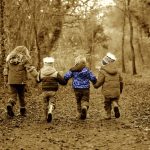 To succeed in any firm, you need to be seen as a member of 'the club' and the influential groups within that club. In our experience, professionals who are 'loners' greatly reduce their chances of making partner if for no other reason than the fact that they haven't raised their profile and the partners don't know who they are. However hard you work, keeping your head down will not help you to make partner. Unfair as it is, it is those people who have invested in being seen as 'one of us' who are more likely to make partner, regardless of how hard they have worked or how brilliant they are technically.
It is possible to build your profile for the wrong reasons such as hanging around with the 'wrong' people. Spending time with the firm's 'problem child' can often tarnish your reputation by association. In some firms, spending more time with secretaries and support staff, rather than the fee earning staff, will not enhance your career prospects. This is not to say that you should not build and develop your relationship with them, particularly as they can provide you with invaluable support and guidance. However, you need to communicate where you see your career direction by associating with the firm's 'stars' and 'winners'.
You may not want to go to the firm's social events, however, but these are a great opportunity to informally mingle with the influential partners and decision makers. Do look for opportunities to become involved in high profile firm wide activities, such as graduate recruitment. These, as well as helping build your profile, provide an ideal opportunity for you meet and work with colleagues from across the firm whom you would not normally meet.
Whenever I am working with potential partners, I always give them one bit of advice.
Before you will be thought of as partnership material, you already need to be seen as one of them. What can you do to up your game and take on additional responsibility, so you are more in the club than out of the club?