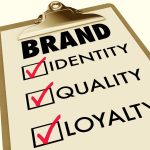 I was asked to deliver a session on 'how to deliver good client service' for a partner and managers away day for a top 50 accountancy practice. To help deliver a meaningful session for my client, I spoke to three of their clients to find out what they really wanted, in terms of good client service, from their accountant…. and how well my client measured up.
In the course of doing my research, it was interesting to hear 'what clients really want…' And guess what, there were no surprises for me, as what clients want from their accountant (or lawyer or coach…) is broadly similar:
Accessibility & responsiveness
Pro-active and takes the initiative
Value for money
Two way timely conversations – particularly around fees
Personable and speaks my language
Technical excellence
Now, this isn't news, so what is the point of this blog article? Well, most of us think that we know what our clients really want, and how to deliver good client service. My client thought they did – and in broad terms they were delivering very well on client service. However, they realised after doing this exercise, that they had been ASSUMING that they knew what their client's wanted, but hadn't actually regularly formally or informally asked them. I am sure that they are not alone. How many of us actually ask them?
Do you (and your practice):
Have formal processes and systems in place to regularly ask for informal and formal feedback? (Ideally using a impartial third party)
At the start of a new client relationship, ask the client
o   How they like to be communicated with – are they an e-mail or phone person?
o   What (in their view) constitutes excellent client service?
Relay a client's preferences to all the members of the team involved on the client's account – even the new trainees?
Remember that it is 7-14 times easier to get more work out of an existing client than a new client – and delivering excellent client service is one of the best ways to generate referrals for you and your practice. So, it really does impact your bottom line if you are able to truly deliver great client service.
How do you find out what your clients really want?