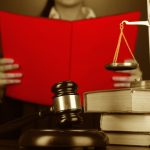 This review was first published in Young Lawyer.
The best thing about this book is that it caters to such a wide audience. Whether you are a student on the legal practice course, a newly qualified solicitor or several years qualified looking for partnership, How to make partner and still have a life provides a great insight and overview of the different stages of one's legal career within a professional services law firm.
The chapters are split into a logical and chronological order mirroring the progression of one's career path with lots of handy links and pointers towards additional useful materials and information.  The natural breaks between chapters allow you to sit back and evaluate your thoughts and processes, your career aims and ambitions, and about what sort of person you are – how and if the partnership model might work for you and how best to get there depending on your personality type and career aims.
This leads nicely into another great feature of this book in that it is easy to dip in and out of, read a chapter, have a think, test it out and pop back in. This isn't a sit down and read all at once book, but more of a get you thinking type practical manual.
Even at junior level, the book is useful. It provides the perfect middle ground between academic learning and the reality of practicing law. Not the law itself, but the environment, the drivers and how legal careers progress.
At an NQ level the book does well to highlight the importance of mastering the softer skills such as networking and understanding how law firms make money and sustain profitability. Looking and sounding the part and becoming that colleague people rely on and trust is also covered.
The opinions and experiences of successful professionals are relayed throughout the book which provides a great context to the tips and information.
Review written by Luke Murphy, a trainee solicitor at Clarke Willmott LLP.
[box title="Your next step" box_color="#9f9bb2″] Buy your copy of 'How to make partner and still have a life' at Amazon[/box]