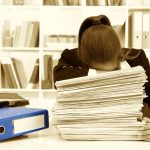 Professionals, like you, normally want to get more out of their day so you can get more chargeable hours, without sacrificing their families.
Time Management is an oxymoron, as time can't be managed – you can only manage yourself.
The humble "To-do" list has a great role to play in getting more done, but the way most people use them is useless!
How time blocking can help you manage yourself.
This article is about the "to-do" list isn't enough to solve your time management problems, but it relies you understanding the diea of time blocking.
Time Blocking involves knowing what your 4-6 strategic priority areas are (e.g. Marketing, client development, managing your team etc) and blocking you week out in proportion to their importance. Click here for more about Time Blocks, or for other ideas about clearing space in your diary in the "your-diary-destruction-derby" click here.
Making the To-Do list actually work
The problem most professionals find is they don't do everything on their "to do" list. Often they get some things done really well and not others. Personalising it further, what things do YOU find that you get done more than others?
One accountant recently told me he never gets much of his marketing or team management done, although he gets the chargeable work done. I've spoken to others with variations on the same theme. What about you, which category do you never get properly done?
You don't have enough to do lists!!
Create one for each of your main categories, now use it when working on that category (and don't look at the others). In that way your task list will move down in balance to the importance of the category and you'll be working more strategically.
What other things do you find help you get more done with your time?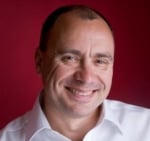 Jon Baker is a Business Coach, Sales Trainer and Experienced Public Speaker who specialises in working with partners and potential partners from small firms – typically up to 10 partner practices. He helps the professionals with 5 to 50 staff improve their performance and grow their firm, sustainably, profitably and whilst enjoying the experience.