Master the crucial skills that you need to make partner with a Progress to Partner membership
Take control of your own career development. Something this important shouldn't be left in the hand of others!
To progress your career to partner, you have to master the basics of growing your own practice
Developing yourself is expensive

What you've tried so far isn't working

You're relying on your firm to develop you (and this doesn't seem to be happening)

You need to come out of your partners' shadow to win your own work and get noticed
Nobody, particularly your partners, have given you a plan

You don't have the time to learn new skills

You don't know where to start

Most training tools are boring and designed for people in industry
Progress To Partner has everything you need to develop your career to partner all in one place. It's like having a trusted colleague, a mentor and a coach all in one place. And for a fraction of the cost of paying for your own coach.
Introducing the Progress To Partner monthly subscription. For less than the cost of that coffee and cake, you will be able to get your hands on tailored and proven help and guidance to:
With your Progress To Partner monthly subscription you'll have instant access to:
Professionally created on demand courses to help you master the skills needed to get to partner

Discounted private executive coaching sessions

Unfettered access to career progression experts within the members only Facebook group
Monthly live virtual masterclasses at a time to suit you

Videos, guides and recordings for when you need a quick solution to a problem

Regular live video tips to give you motivation and practical tips
Over 15 years of training and guidance supporting people's career progression in practice bundled into a single location.
Hi, I"m Heather Townsend, best-selling and award-winning author of 6 books including 'How to make partner and still have a life', 'Poised for partnership, 'The Go-To Expert' and 'The Financial Times Guide To Business Networking'.
For the last 15 years I have been focused on helping talented smart lawyers, accountants and consultants take the step up to partner, and when they get there, stay there. The thing is, many of our clients come to us because despite being committed and hard working, their career progression has plateaued. The lofty heights of being a partner - or sometimes getting to Director, Senior Associate/Manager just seems to elude them.
In the last few years I have realised that firms are just not providing the development their top talent needs. And paying for executive coaching out of their own money is often a barrier for many people who need that little bit of extra help to move forward with their careers. So, that's where the idea for the Progress To Partner monthly subscription came in. A place where everyone can afford to access my 15 years of knowledge, insight and experience. At a cost of less than a starbucks coffee and cake each week, it's a pretty tempting offer!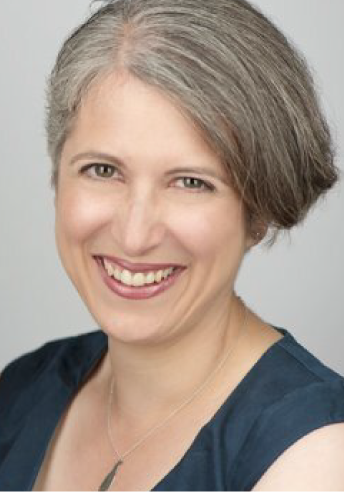 The Partnership Readiness Score clarifies how ready you are for partnership and identifies 12 areas, which if not addressed, will stop you from making partner.
We've developed our online diagnostic tool to profile exactly where you should be prioritising your efforts to progress your career to partner. It is based on our experiences of helping hundreds of accountants, lawyers and consultants go all the way to partner. It is a formal assessment that will prompt reflection and focused action.
After you take the test you will receive your personalised Partnership Readiness Traffic Light Report. The report breakdowns your current performance against the 12 key indicators. It then gives you personalised suggestions, from the courses and materials within Progress To Partner, on what to prioritise first for the maximum impact.

Answer 71 questions to discover how well you perform against the 12 key indicators which make up your Partnership Readiness Score

100% free and takes between 10 - 15 minutes to complete

Everyone who completes the test will get a free electronic copy of Poised For Partnership
What impact has Progress To Partner Membership had on our first members' careers?
Within Progress To Partner, you'll have access to this dream team of Career Progression Experts: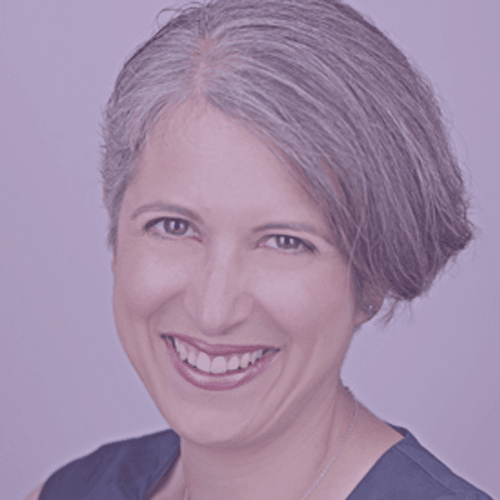 Heather Townsend
Co-author of 'How to make partner and still have a life'
Expert in helping you build a partner-sized client portfolio and creating and pitching a compelling business case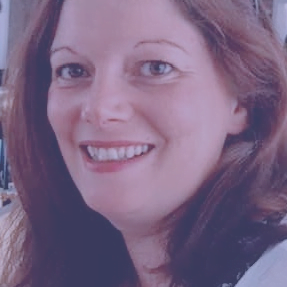 Kate Clover
Former Learning & Development Manager at TLT and BDO
Expert in helping, particularly lawyers, move from associate to partner. For example, finding time to work on your career, putting together and pitching your business case.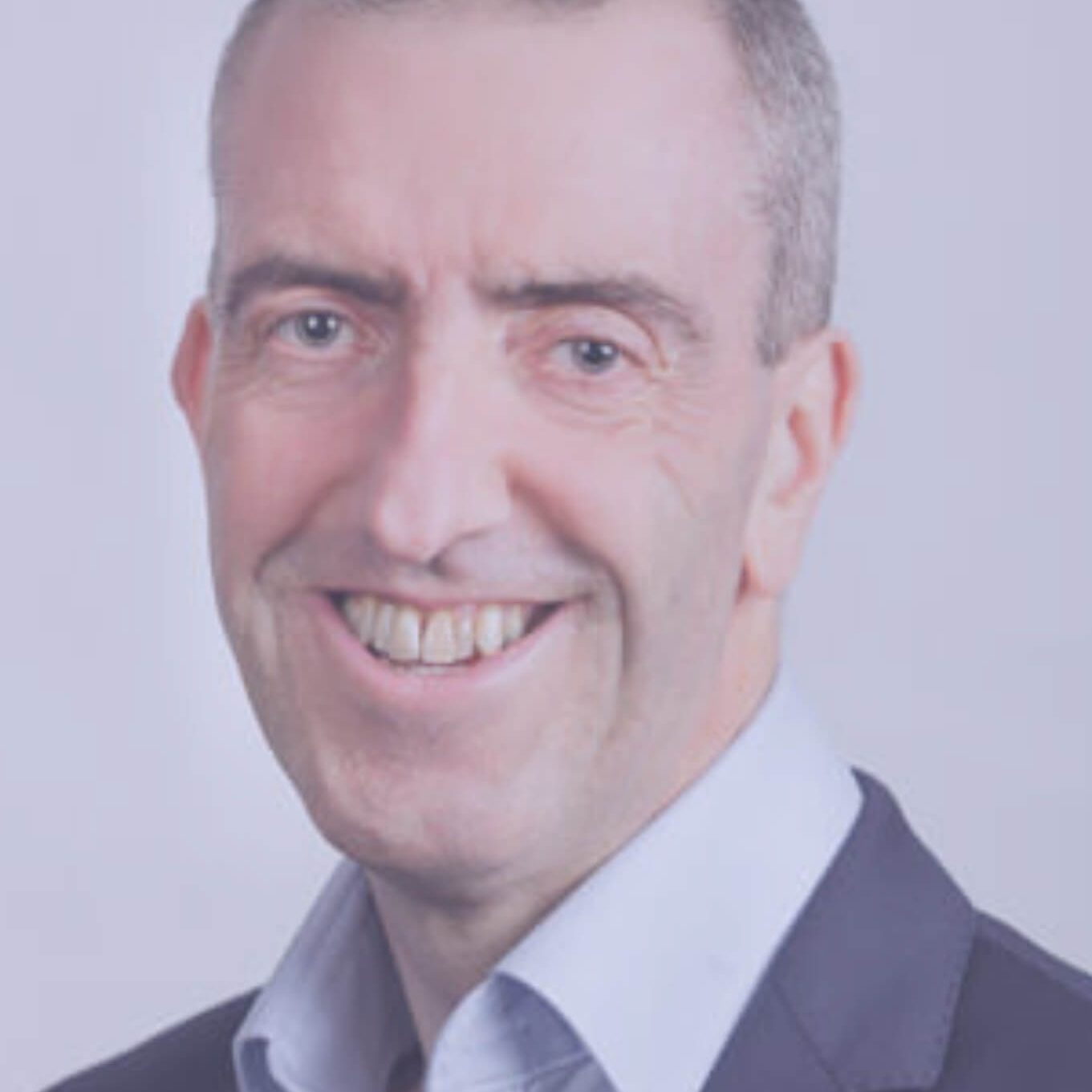 Duncan Brodie
Former Big 4 and Finance Director for an NHS Trust
Specialist in helping you find your next job. And when you get it, establish yourself in the first 100 days.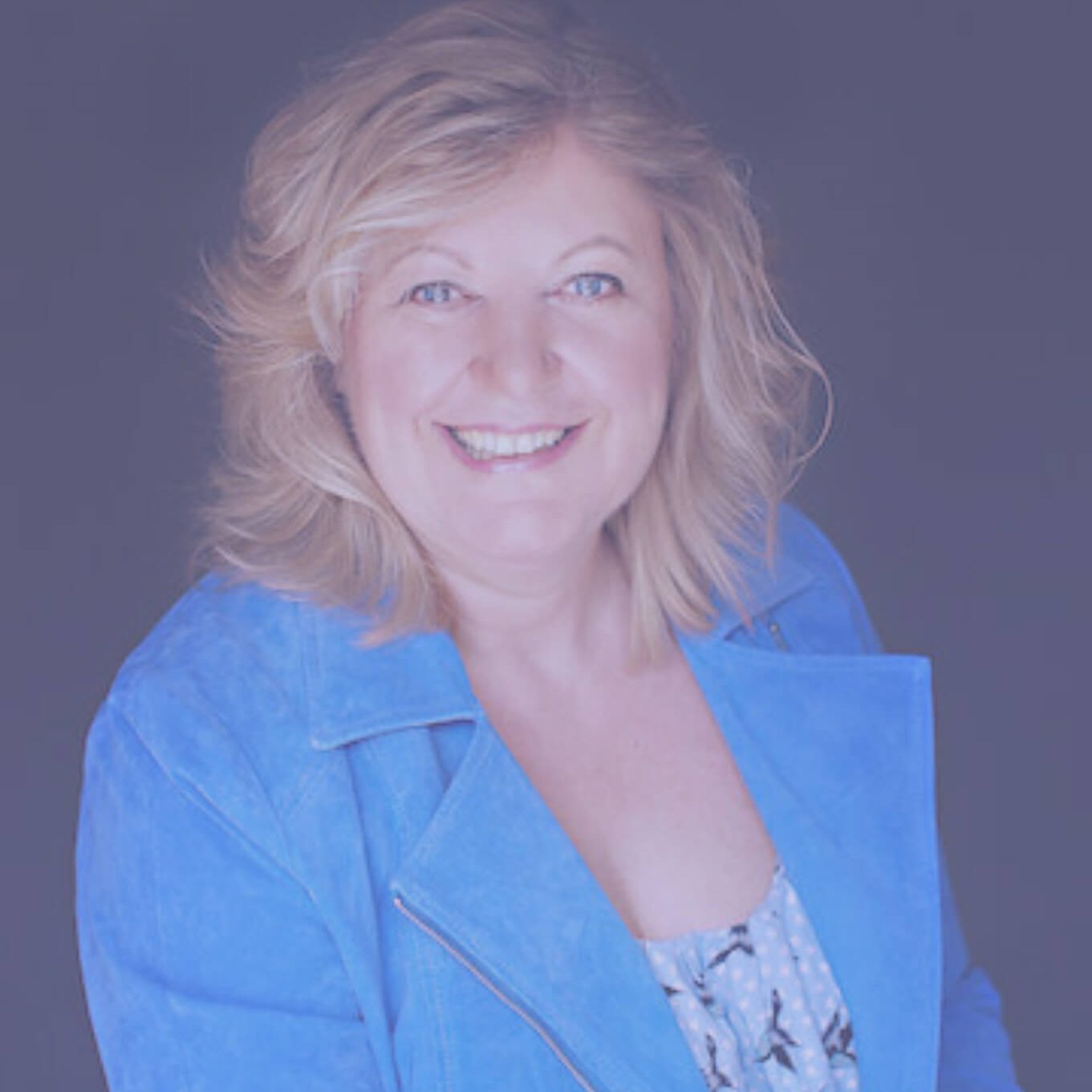 Susan Heaton-Wright
Former professional opera singer
Specialist in helping you communicate with impact. Particularly when you need to impress in business development meetings, present like a pro or exude more gravitas and authority.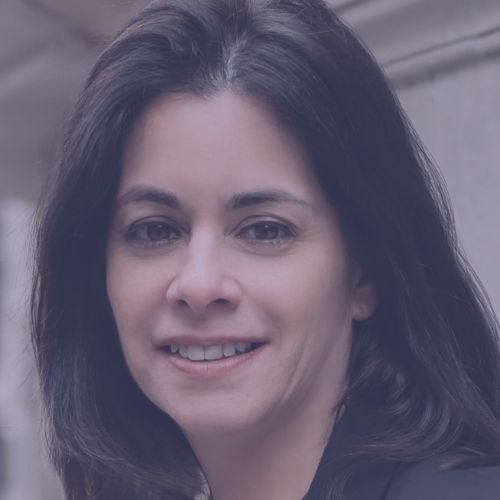 Vikki Bentwood
Former head of marketing and business development for independent law firms.
Expert in helping, particularly lawyers, grow a partner-sized client portfolio AND still achieve their billing targets.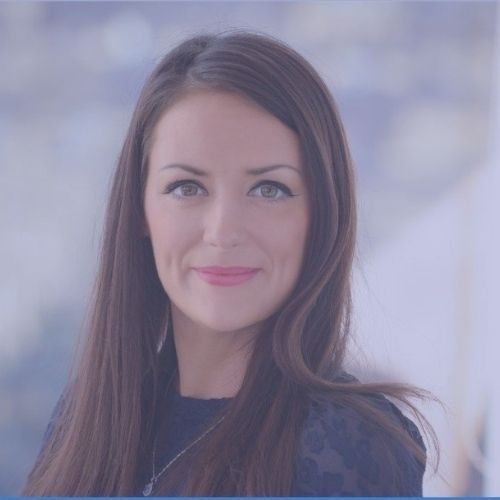 Kieleigh Dixon
Former Learning and Development manager for law firms
Expert in talent management, self and team leadership.
What are our members saying about the on-demand courses which are included as part of your Progress To Partner monthly subscription
Every Course Makes It Simple To Master The Skills You Need To Progress To Partner.
All Included With Your Subscription
How to truly commit to moving your career forward
If you are going to progress your career in practice you need to drive your own career. No-one else is going to. And if you are driving your own career, you need a career plan which you are motivated and energised to implement. This self-study course will help you find ways to fit in your own career development even if you work incredibly long hours.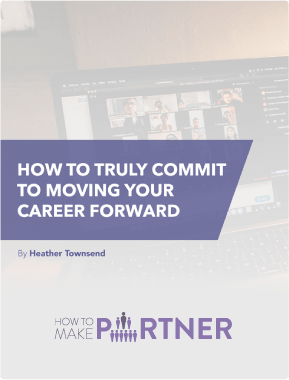 the go-to expert course
If you want to make it beyond senior manager or senior associate you need to be able to bring in your own work. This course will take you through a step-by-step process, which you can easily replicate, so that you can win your own work. By taking this self-study course (which we used to sell for £499) you will discover simple steps to build your profile, grow your reputation and differentiate yourself from the competition and switch on a stead.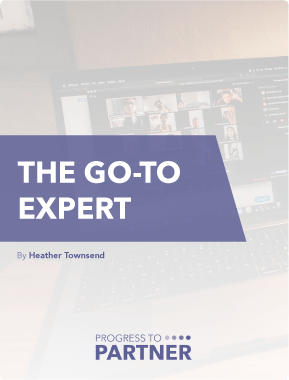 how to be on your a-game every day
In the 'up or out' culture, which is professional services, you've got no choice but to subject yourself to increasingly higher and tougher targets if you are to be seen as a partner of the future. This means if you are going to get to partner – and when you get there, stay there – you need the course How to be on your A-Game. This video course unlocks the secrets of how the most successful people manage to be on their A-Game nearly every day.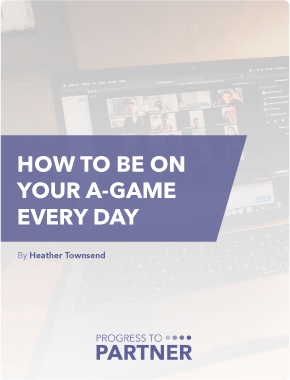 how to create a cast-iron business case

Need a Business Case to get to partner? Been asked to put together a business plan, but don't know how to start or what to include? Then you need this course (which we used to sell for £299). This course takes you through a step-by-step process, to help you build a commercially sound and compelling Business Case. In addition it will show you how to write your business case so your partners take notice of you and what you are proposing to do.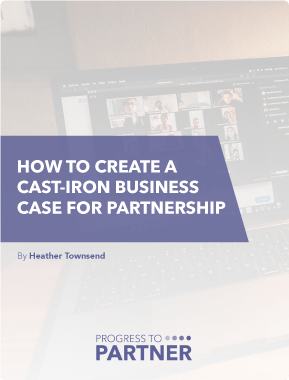 how to build a strong hybrid team
Are you struggling to keep on top of your workload now you and others are mostly working from home? Do you wish you knew how to get the same levels of social cohesion and trust in your team, that you used to have when you all came into the office every day? Wherever your team is based, being able to create a strong team beneath you is the secret to being able to move your career to partner. This self-study course will show you exactly how to do that.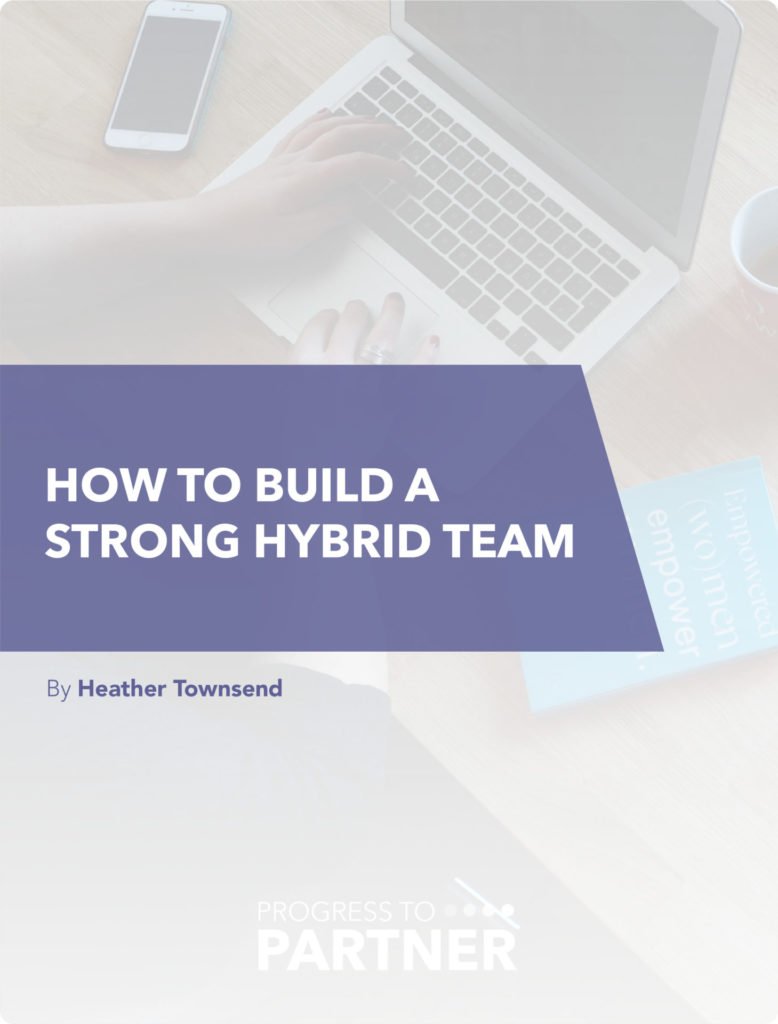 how to lead yourself and other through change
Firms around the world are starting to look for their future partners to be capable and confident at leading themselves and others through change. Is that you now? If this is an area you need to work on, this course will help you reduce your resistance to change and speed up your ability to lead yourself and others through change.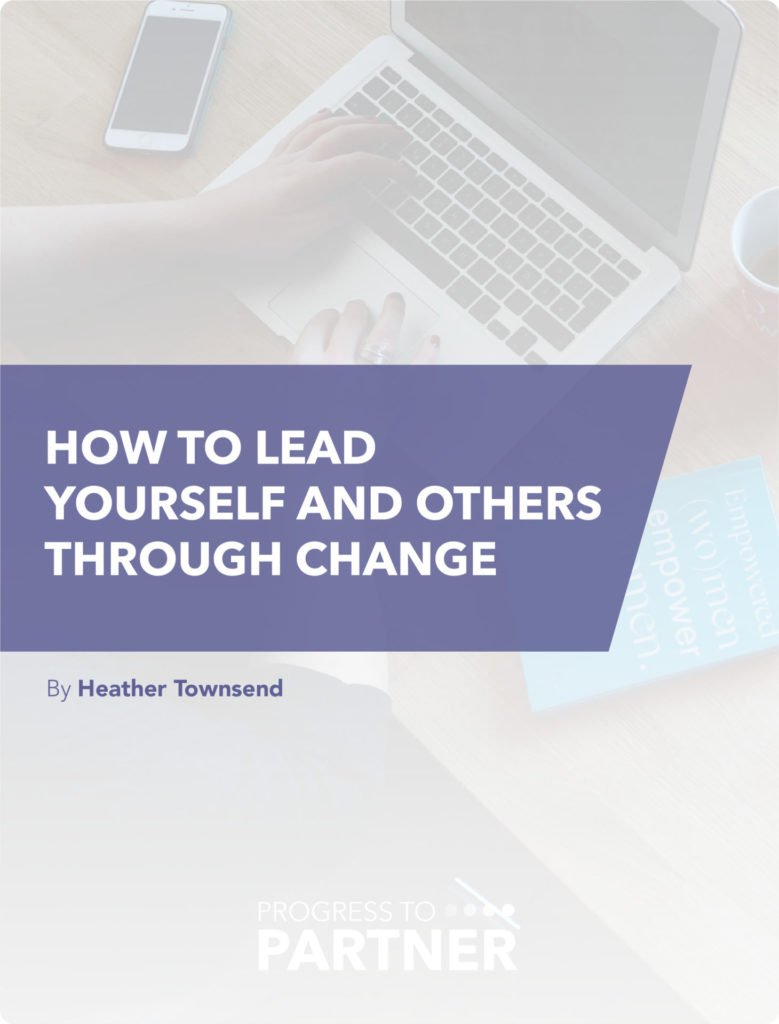 How to excel as a line manager
To progress your career in practice you will need to take on the counselling manager or line manager role. If you work in a partnership environment, there is a strong possibility that you may have limited day-to-day interaction with your direct reports. This on-demand course gives you the skill and mindset to become the line manager who is able to get the best out of their people, regardless of how much or little they work on your clients' affairs.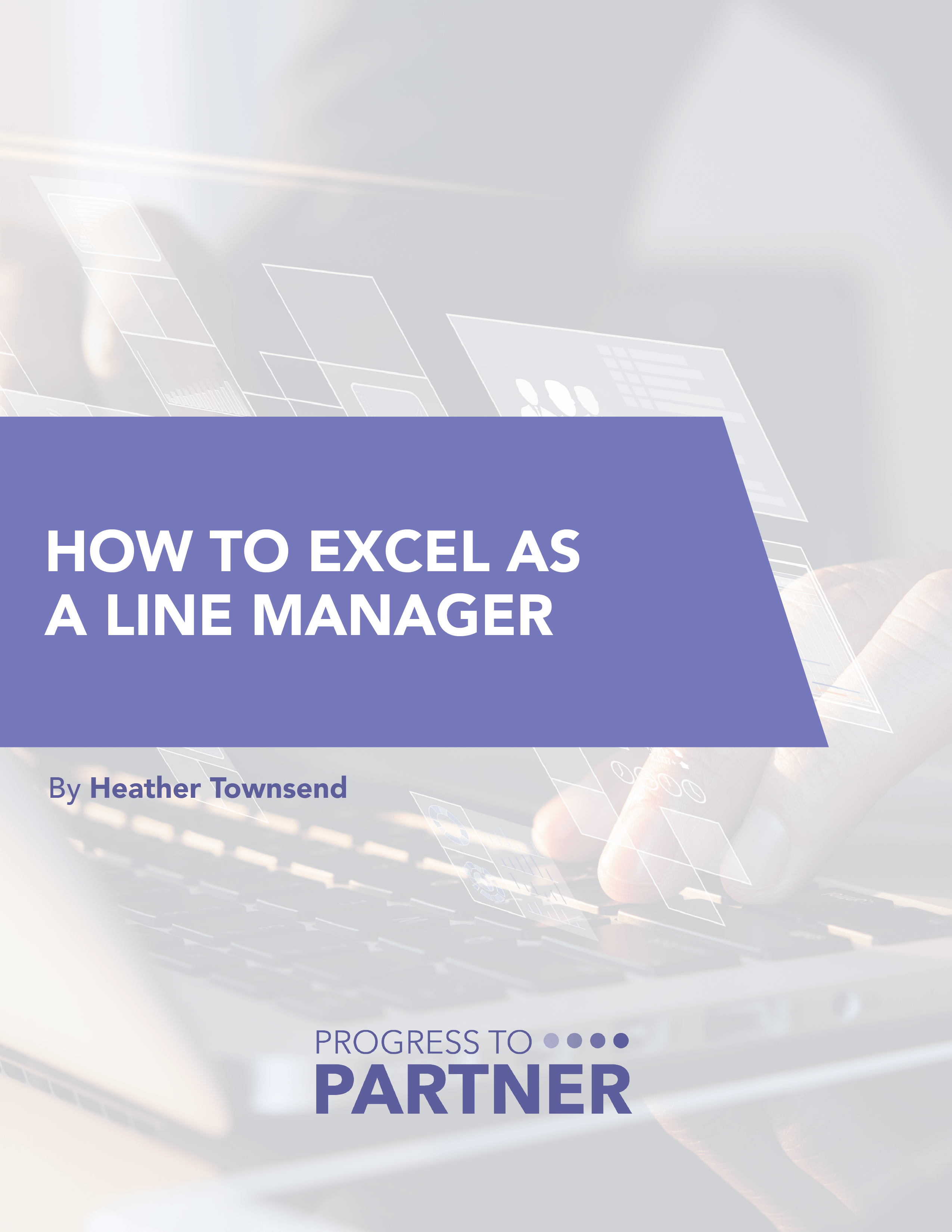 Your Plan for Progress Your Career To Partner

Find out your Partnership Readiness Score
Identify your focus areas to work on with the Partnership Readiness Assessment

Join Progress to Partner
Get ongoing access to Progress to Partner for £1 then £59/month

Complete the courses
Each self-study course in Progress toPartner is packed with simple, step-by-step ways to learn

Get noticed for promotion
You'll master the crucial skills needed to make partner and get noticed by your firm as "one to watch"
Stop waiting and wondering and start moving your career forward
Zig Ziglar was spot on when he said "You don't have to be great to start, but you have to start to be great". And it's the same for you. You know those people who you see who are progressing faster than you. You know, the ones who are not as technically strong as you? Their secret? They took action. Yes, it's that simple.
Wanting to make partner isn't enough. Your partners are not looking for dreamers. They want action takers to join their ranks. So become that action taker and click on the button to start your trial of Progress to Partner
Can Progress To Partner really help me?
Good question. And it's only natural to think this. After all your training has made you naturally sceptical. If this is you then take our free online diagnostic tool to find out your Partnership Readiness Score. The report you receive will identify which of the 12 key areas, if not addressed will stop your career from progressing. The report will show you exactly what is included in Progress To Partner to help you focus on your key priorities. With a 7-day trial membership of Progress To Partner for £1 + VAT, what have you got to lose?
Frequently Asked Questions