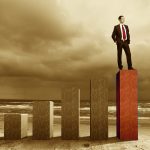 If you could go back to the early stages of your career, what advice would you give to yourself to help you navigate the maze to get promoted in your firm? I wonder if any of your advice would match the four tips I recently gave to an audit trainee:
1. Be a delight to work with
Not everyone who joins in your firm (whether or not they are an auditor) will enjoy the work that junior accountants get given. Doing stock checks at the weekend is not many people's ideal way to use their intelligence and their degree level knowledge. If you want your partners and managers to notice of you, then go in with the attitude that you will be known as a delight to work with. For example,
take the initiative
be positive/optimistic/enthusiastic
put the needs of the team/firm above your own
2. Seek out a mentor in the firm to help you guide your career
For many becoming an audit trainee is the first proper job they have ever had. If you were anything like myself in my first proper job, you may be feeling very over-whelmed and like a fish out of water. Therefore, do find a mentor to help you answer the questions you don't feel you can ask openly. The advice they share with you about how they got noticed for the right reasons as an audit trainee will be invaluable.
3. Continually ask for feedback from people you work with
No-one is the perfect article, whether they are 20 or 50. Your firm knows that and will expect you to be self-aware and be working on plugging the gaps in your skill set. Therefore, if you want to get noticed as 'one to watch', gain a reputation for asking for feedback, i.e. 'how can I improve?'. Then, and this is the really important bit, act on this feedback.
4. Take an interest in the commercial side of the clients you work with and how your firm runs
The partners in your firm (unless they are 'salaried' rather than equity) will own a slice of the firm. They will want to make sure that their future successors are a good fit for business ownership. This means that you, regardless of how much 'ticking and bashing' that you are doing, must take an interest in the commercial side of what you are doing. For example,
How are budgets set on the job?
What profit margin does your firm hope to make on an audit assignment?
What is the implications to this profit margin if you can't recharge your time when you over-run?
How does your client actually make money?
What are the key drivers for your client to make or lose money?
Chapter 9 "How your firm makes money" in 'How to make partner and still have a life' will be an invaluable help to you to truly understand how your firm runs, and why it runs this way.
Get a reputation as 'Partnership Potential'
When you get the tag of 'Partnership Potential' you will find that the partners in your firm will heavily invest in rapidly progressing your career. Chapter 5, "how to become partnership potential' of How to make partner and still have a life will give you the whole chapter and verse on exactly what you need to do to show that you are a great person to promote rapidly.
To see what you need to do to be seen as partnership potential take our free partnership potential self assessment from our career kitbag (email required)
[sc: Heather] [sc: Book]