The smart way to get to the top, and when you get there, stay there
We help professionals in practice make partner. You know, accountants, lawyers, consultants normally from Big 4, Magic Circle, mid-tier and large international and national firms.
People just like you who are technical experts and sell their time for money.
If you are going to get through your partnership admissions process at the first attempt you need to be prepared.
Not only will you need great numbers, a well-written and succinct cast-iron business case but also a handful of advocates, sponsors and mentors championing your cause.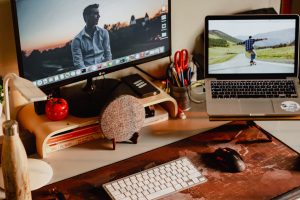 With the current UK government guidance being that office-based workers should carry on working from home for the foreseeable future, now is the time to really make good your daily structure when working from home. When we speak to our clients at the moment we are finding: the adrenaline-fuelled buzz at the start of lockdown ...
This is how to check that going for partner is right for you
partnership is right for you
In 'How to make partner and still have a life' and 'Poised for partnership' we promised you more than 40+ resources to take your learning from the page into the real world.
We keep our promises. Sign up now for your free career kit bag, where all the advice, templates, checklists, and tools are waiting for you. It's completely free, and always will be.