If you are reading this blog now, you may like to feel a little sorry for myself. I will probably be shivering in a field, camping with my family. Yep, that's right, it's our annual week of "hoping" that the sun will shine and the british weather will be kind to us.
Anyway, this is not what this blog is about. (But, I would appreciate any sympathy). The point of this blog is to let you know how I am personally shutting off from work whilst I am away.
The difficulty most of us face is that our phone or tablet of choice has also become our umbilical cord to work, and a quick and easy way for us to get our emails. That's the problem. We still need our phone whilst we are away, but not our emails. But, it's almost impossible not to access your emails when it is just one little press of a button away… Then before you know it, you are reading emails and getting back into work mode again.
Here is my tip. Get your secretary or PA to change the password to your email server, and not to tell you. That way your phone will go back to being just your phone. Rather than your ultra-connected media device which lets you seamlessly merge work and home lives.
If you are worried that you will miss an important email, make sure that someone looks at your emails every day. They can always text you if there is something that really can't wait until your return.
Are you just tired or are you burning out? Find out by clicking here to take our burnout self-assessment. (email required)
How do you really shut off from work on your holiday?
Author Credit: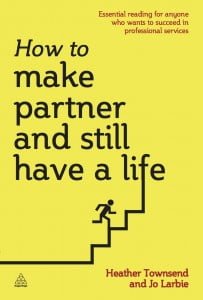 Written by Heather Townsend. I help professionals become the 'Go To Expert'. I am the co-author of 'How to make partner and still have a life' and the author of the award-winning and bestselling book on Networking, 'The FT Guide To Business Networking'.
To find out whether I can help you, have a look at "our services"
Connect with me on Google+, LinkedIn and Twitter
Are you just tired or are you burning out? Find out by clicking here to take our burnout self-assessment. (email required)