In this first part of a two part blog post, we will share our tips to helping you write winning proposals.
What's your 10% difference?
Unfortunately much of what you put in your proposal will be mirrored in your competitor's proposals. The market standard is what the buyer expects from all of their proposed suppliers. i.e. it's a well-thought out, realistic, financially credible and sound proposal. Therefore, within your proposal you need to identify what truly differentiates you from your competitors. This 10% needs to be the theme of your proposal – and expressed in terms of either how you will save them time, money or lower their risk in hiring you.
Find out what the client needs to sign off the spend
Proposals, done well, take time to do. Typically the bigger the size of project the longer the proposal needs to be. Before you start to write your proposal, ask your Lead for clarification for what they and the other decision makers in their organisation, will need to see to be able to sign off the spend. This means you can tailor what you write so that the key decision makers are able to satisfy themselves that your services are needed by their organisation. Size does matter with a proposal. Ideally you want to keep the proposal as simple and short as possible, whilst still meeting the client's needs.
Check your prospect's commitment to proceeding
Unfortunately it's not unusual for a Lead to use the request for a potential supplier to write a proposal, without any desire to buy, as a means of bringing the business development conversation to a close. It may be that the Lead needs a number of different proposals to prove to their senior management that they have got the right supplier at the right price. Or it could be that many buyers know that they stop a supplier hassling them if they ask for a proposal.
If you are concerned about your Lead's willingness to proceed, then ask for a small commitment before you write the full proposal. For example, this could be as simple as, asking them:

"To make sure that I am on the right lines, can I jot a few points down on email and then discuss these with you next week, before writing the whole proposal?"
If you don't get an agreement from your Lead to this conversation, then think seriously about whether they are a serious buyer. You may find it useful to go back and qualify them again.
Use a succinct executive summary
Very often the decision makers reading your proposal are time poor. Therefore, create a short executive summary at the beginning of the proposal. In this executive summary, answer their key concerns, which are likely to be:
Cost
Time and resources involved
Expected results of doing the work.
Click here to download our free ebook "The reluctant business developer's guide to winning clients". (email required)
Have a go/no-go checklist
Writing a proposal and attending a client's premises to talk through the proposal is a big commitment of time. Very often you will find that the collective wisdom of a firm has been used to draw up a go/no-go checklist, to decide whether to allocate time and resources in response to a tender or piece of client work. A Top 6 UK accountancy practice found that their conversion rate for new client work was 75% when they had a pre-existing relationship with the client. The conversion rate dropped sharply to 25% when they didn't have any pre-existing relationship with decision makers at the client. As a consequence, their go/no-go checklist recommended that they only go ahead with a proposal if they had a pre-existing relationship with the client.
In next week's business development clinic, we will share our remaining tips to help you ace those proposals and tenders.
Author Credit: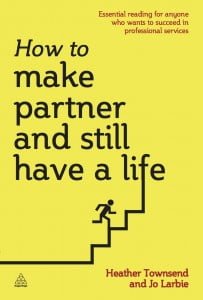 Written by Heather Townsend. I help professionals become the 'Go To Expert'. I am the co-author of 'How to make partner and still have a life' and the author of the award-winning and bestselling book on Networking, 'The FT Guide To Business Networking'.
To find out whether I can help you, have a look at "our services"
Connect with me on Google+, LinkedIn and Twitter
Click here to download our free ebook "The reluctant business developer's guide to winning clients". (email required)