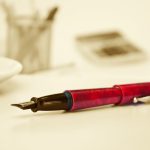 When Jo and I wrote 'How to make partner and still have a life', we wanted to leave a legacy. In our combined 30 years in the professions, we had seen far too many able, clever and talented people fail to make partner, mostly because of a lack of knowledge of how the process works. In fact, I found that when I was a learning and development manager for a top 6 accountancy practice, half my conversations with fee earners boiled down to the simple question:
[quote]How do I move my career on around here?[/quote]
Therefore, I was delighted to be contacted by a lawyer who had brought the book for his wife. (But read it twice himself!) I, then heard recently, that the advice contained in the book had directly influenced (in a positive way) his wife's promotion to partnership. That's why Jo and I wrote the book.
Here was the review left on Amazon by the happy couple:
[quote]This book is like a secret weapon. No one tells you the how people are made partner and so this book is essential reading if you're aiming to join the partner club. I wish I'd read it right at the start of my career but it's a case of much better late then never. I know someone who relied heavily on the book in presenting a (successful) pitch for partnership. The book hits all the right buttons and rams home the point that being good at your job isn't enough: appreciating the market forces in your sector and having a strategy are key. For me, it could be more precisely titled "The secrets of how people make partnership" – the having a life bit is not the main focus but will give some food for thought.[/quote]
You can pick up your own copy of the book at Amazon.
If you have read the book and found it has helped your career, then do please get in contact.
Author Credit: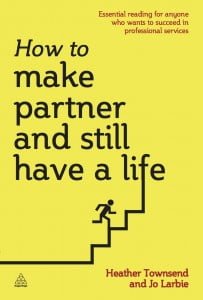 Written by Heather Townsend. I help professionals become the 'Go To Expert'. I am the co-author of 'How to make partner and still have a life' and the author of the award-winning and bestselling book on Networking, 'The FT Guide To Business Networking'.
To find out whether I can help you, have a look at "our services"