Over the last few months cancer has robbed me of two friends. I'm also watching and seeing a very good friend battling (and hopefully beating) this dreadful disease.
That's tough.
It's also the way of the world.
It would be very tempting to get angry with the world and ask why did my two friends deserve to have their life cut short? Yes, they were both in their 60s – but that doesn't make it any better or worse.
That anger would be fruitless. It's not going to change anything.
Life is for the living. It is not a dress rehearsal.
Are you just tired or are you burning out? Find out by clicking here to take our burnout self-assessment. (email required)
I've realised that at this point in time I am, give or take a few things, probably at my happiest and most fulfilled. That's a great feeling.
Can you say that too?
If not, why not?
After all life is not a dress rehearsal – and it's up to you to be brave enough to make the changes.
Author Credit: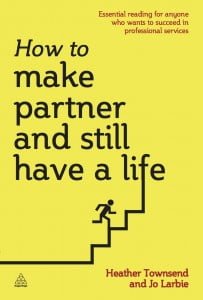 Written by Heather Townsend. I help professionals become the 'Go To Expert'. I am the co-author of 'How to make partner and still have a life' and the author of the award-winning and bestselling book on Networking, 'The FT Guide To Business Networking'.
To find out whether I can help you, have a look at "our services"
Connect with me on Google+, LinkedIn and Twitter
Are you just tired or are you burning out? Find out by clicking here to take our burnout self-assessment. (email required)