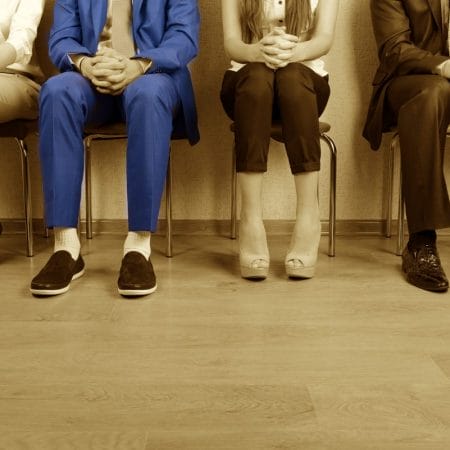 Carrying on from last week's post (part 1 & part 2) on what to do if you find yourself being made redundant, it is now time to look at your CV. This was a post that I originally wrote in 2009 at the height of the recession. However, the almost weekly announcement of another accountancy or legal firm merging or making fee earners redundant, it's worth digging this post out again.  Although you may not have been made redundant, and decided to move firm on your terms, it is still worth you reading this post – after all, the first firm we join is rarely the right firm for most of us to stay for the rest of our career.  The purpose of your CV is to get you to interview. Nothing more, nothing less. When helping job seekers, more often than not the first thing I am presented with is a CV. It always amazes me how easy it is to stand out from the rest of the job seekers by spending time on a well-thought out and written CV. Here are my top 11 ways for you to get your CV to stand out from the crowd. 1. Find out who the hiring manager is The best way to not get your CV read is to send it to the wrong person. Before you send your CV ring up the agent or firm and find out who the hiring manager is, and ideally let them know your CV is on the way to them. 2. Write a covering letter matching your skills & achievements to requirements of the role The purpose of a covering letter is to get your CV read… The best way to do this is set up a table and in the first column list one-by-one the key skills, experiences required by the role – then in the next column show how you meet these criteria.
| | |
| --- | --- |
| You are looking for | How I meet these criteria |
| 1. ACA qualified chartered accountant | Graduated from xxx university with a 2:1, and achieved my ACA in 2007 |
| 2. —- | —- |
3. Ring up hiring manager or agent and find out more about role A job advert will only tell you so much about a role. Ring up the hiring manager – or agent, and find out more about the role. E.g. what are the key skills and experiences wanted by the hiring firm? Only when you have a role description for the role, can you truly match your capabilities to the demands of the role 4. Be succinct and to the point Recruiters do not have time to read a long CV. Anything over 2 pages is too long, and will provide too much unnecessary information that will not get read. 5. Tailor CV to role applying for Find out what the firm's top 5 'hiring' criteria for the role are. Make sure your CV demonstrates succinctly that you have the skills and capability to meet these hiring criteria 6. Highlight your quantified and relevant achievements Firm's want to hire successful people. So make sure you showcase your achievements on your CV. 7. Consider using a functional CV If you have changed roles frequently, or considering a career change, large gaps when you have been unemployed or been with your current employers for a long period of time – use a functional CV. A functional CV is where you showcase your key skills rather than employment history. 8. Think about keywords Many recruiters electronically search for CVs by keyword. Use a 'profile section' and 'core skills' on the front page to increase your keyword count on the 1st page of your CV. If you are posting your CV on an internet board, your keyword count will be vital to your CV being 'found' by a recruiter. 9. Consider sending a CV through the post Many recruiters use an electronic recruitment process for a reason – and so you need to comply with their process. However, many job adverts don't stipulate how you should apply. As many hiring managers are used to receiving CVs via e-mail, a good quality paper copy sent through the post may get more attention than an e-mailed CV. 10. Re-post your CV weekly Many recruiters only look at CVs which have been posted on an internet board in the last 14-21 days. Each week re-post your CV on the internet boards… simple! 11. What messages does your CV say about you? Ask a trusted friend, partner, coach or mentor to take a look at your CV, and tell you what key messages hits them when they look at your CV. If your CV just comes across as a mass of text, then you need a re-write! As a bit of fun, what's the worst CV blunders you have seen?