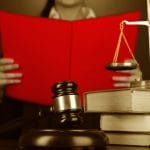 Very often we find that people's career's stall because they are not spending time on the stuff that matters. Very often the 'stuff that matters' is not the immediate client day job stuff, but the investment for the future stuff. As you move from being a trainee or newly qualified member of staff through to being a partner, the focus of your role and responsibilities will change.  At the start of your professional career, your role will be mainly technically focused – doing the client work which your assignment leader, manager or partner requires you to do. At the other end of the scale, as a partner you will be responsible for winning work, client relationship management, and leading your part of the practice. When you get to partner, you will have other members of the team to actually run the client assignment. So, the question is, how do you (at any one time) work out what is a good productive use of your time? After all, someone has to do the client work… And, what is the investment you need to do for the future? This is where the Excedia model of 'whose role is it?' comes into play. The easy way to think of your role, is that at anyone time you will be doing front office work, back office type work and work which is an investment for the future. The front office type work, is anything which helps the firm bring in money in the short and medium term, i.e. 'black' type activities as they bring your firm's bank balance into the black. These activities will typically include client service, account management and new business development. The 'investment for the future', include any activities which help you build a stronger career or firm for the future. We call these activities, 'sky blue' type activities. These activities include training yourself or others, networking, CPD, research for new revenue streams, investing in strategic alliances etc. Very often, it's these type of activities which get neglected and stifle people's career progression. Finally, the back office type activities. These are activities that you have to do as a direct result of being a professional in a practice. These don't bring in any revenue, but have to be done in order to stay in a job or keep the practice running. These activities include: timesheet recording, billing, credit control, compliance type training, compliance activities, checking emails, meeting suppliers etc. We call these type of activities, red activities, as they suck away  your time and take your bank balance into the red. At any one time, you need to be doing a mixture of all three types of activities. The aim for any professional, regardless of your level of experience or status in the firm, is to:
Keep your 'black' activities high
Leave room for 'sky blue' activities
Delegate, systemise or eliminate 'red' activities
Now, take a look at a typical week for you, and ask yourself, 'if I'm to be seen as a suitable candidate for promotion to the next level,':
What red type activities can I eliminate, delegate or systemise in order to free up more time for blue and black activities (for example, getting your cluttered inbox under control)
Am I doing enough 'sky blue' activities to help develop me, and my part of the practice?
Of the black type activities, which simple action could I take to improve my effectiveness at these types of activities?
Looking at your typical week, do you need to alter the proportion of blue, black or red activities to progress your career forward?