Create a steady stream of referrals.. How to go from Coffees to Instructions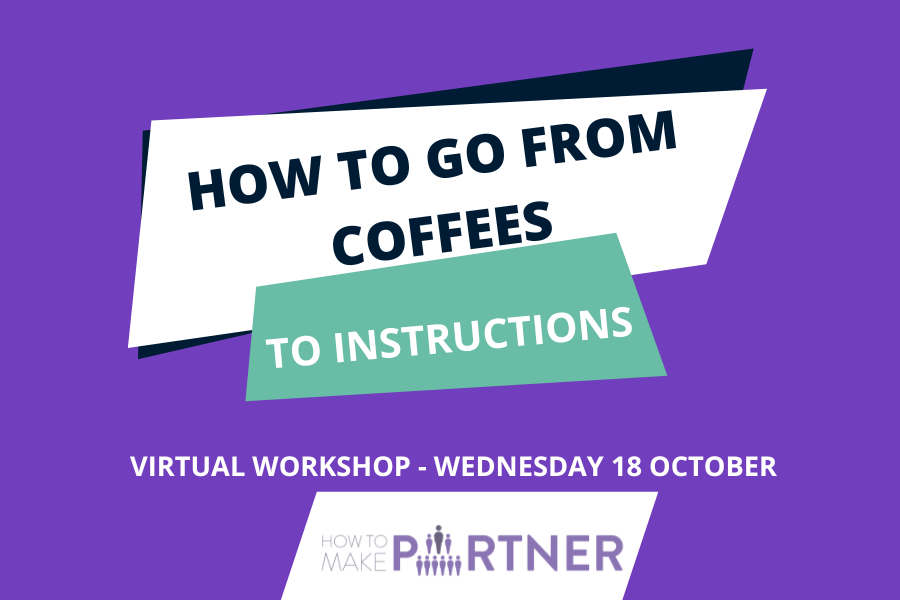 Time
All Day (2 Sessions)
To progress your career in practice, you need to move from being a great technician into someone who can be relied upon to win good quality work. To do that, you will need to differentiate yourself from your peers AND the more experienced members of your practice.  Join us for this Lunch & Learn Workshop on Wednesday 18 October and learn how to create a strong personal brand that will eventually lead to a regular stream of referrals that come to you and not your partner.
BOOKING OPEN NOW!
HOW TO GO FROM COFFEES TO INSTRUCTIONS
How to maximise the 4 key ingredients needed to get the referral
How to create a strong personal brand so you can get the referral rather than your partner
How to use the SERVICE framework to generate a regular stream of referrals without generating referrals becoming your day job
Practical strategies to stay in touch and visible with your introducers in less than 20 mins a day
The 2 questions to use to identify whether a potential introducer is worth meeting
The 7 places to find well-placed introducers and which ones you should focus your energies on to get the most amount of referrals for your networking time
Know how to set expectations with your referral sources so you only get the referrals you want
We are running this twice in one day so that you will be able to come along at the time that works best for you, wherever you are in the world.
We have an Earlybird offer if you book before 5 October you can attend for just £75+VAT (from 6 October this will increase to £99+VAT)
If you're a  Premium Progress to Partner subscriber, remember you can register without charge on your Progress to Partner membership Dashboard 
If you're a Basic Level Progress to Partner subscriber you can register for the workshop on your Progress to Partner Dashboard for our subscriber offer rate of £35+VAT)
Find out more about which of our membership levels is right for you in our Progress to Partner subscription website here
BOOKING OPEN!