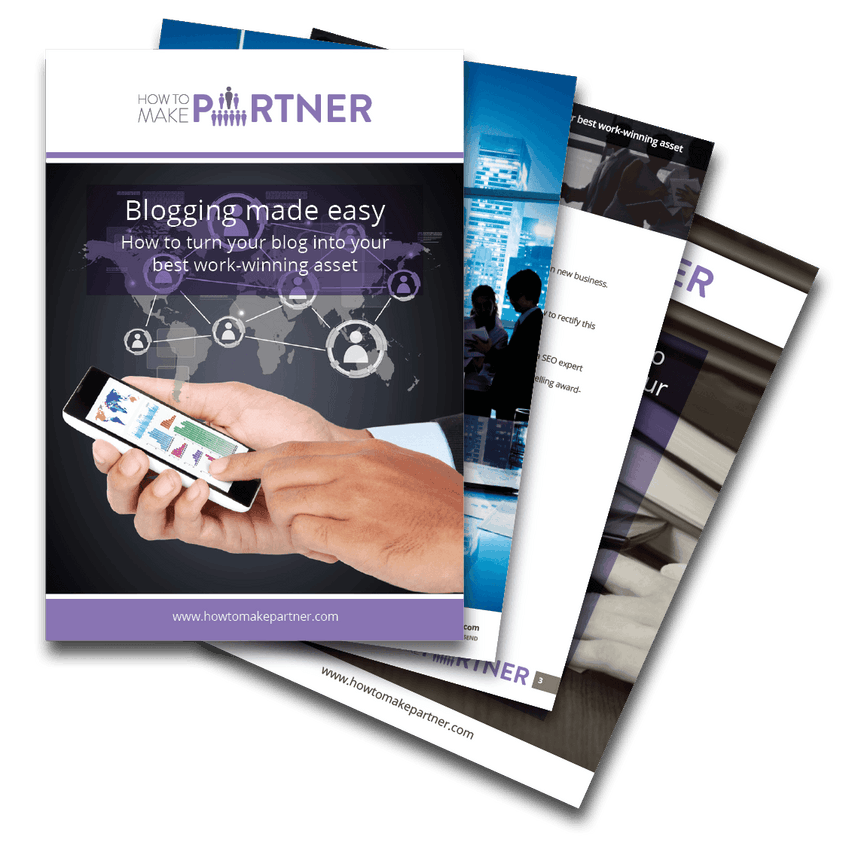 Blogging, done badly, can be a thankless task.
Blogging done well, can be the best marketing asset you create to win new business.
Download this short ebook, written by the author of The Go-To Expert, to find out:
The 3 reasons why your blog hasn't really got going, and what you can do to rectify this
3 tried and tested tips to turn your blog articles into client winning assets
How to write great blog content (which will generate high quality clients) QUICKLY
About the Author Heather Townsend
Heather Townsend gets a kick out of helping talented professionals progress their career to partner and beyond. She is an in-demand international professional speaker, and best-selling author of 4 books including 'How to make partner and still have a life' (co-authored with Jo Larbie), 'Poised for partnership', 'The Go-To Expert' and 'The Financial Times Guide To Business Networking'. Over the last decade, Heather has worked with over 100 partners, and coached and developed 1000+ professionals in the world's most ambitious professional practices.