Since the beginning of the pandemic, online networking has skyrocketed. And thanks to platforms like LinkedIn, thousands of people have continued to create new contacts, expand their network and establish meaningful connections. However, for many, online networking is still a relatively new concept. So, in response, we've created this step-by-step guide to teach you how to get noticed on LinkedIn. Whether you're struggling to make new connections or you're yet to set up a profile, this article will help you get the most out of your LinkedIn, attract positive attention and generate new business.
Take a step back
Before diving into your profile, you need to outline your career goals and objectives. Why? Because these clearly defined goals will help form the foundations of your profile. So, take some time to reflect and ask yourself these questions:
What are my marketing objectives?
What are my business and personal development goals?
Who do I want to connect with (and eventually meet)?
What am I looking to gain from these connections?
Once you understand what you want, it's simply a matter of editing your profile to attract the people and opportunities that align with your goals.
Optimise your profile
First impressions count. So, you need to ensure that your profile creates a positive and lasting impression. (After all, there's no point in learning how to get noticed on LinkedIn if you're only drawing attention to your sub-par profile.) But what exactly do you need to put in your profile to convince people to stick around?
1. Choose a high-quality professional photo
Networking is all about building relationships. However, it can be much harder to develop an emotional connection with someone online. Thankfully, having a  high-quality photo on your LinkedIn profile help to remove one of those emotional barriers. Why? Because the people viewing your profile can actually see who they are connecting with! As a result, your profile will seem far more personal, which will encourage visitors to reach out and connect with you.
2. Be specific with your professional headline
By default, LinkedIn puts your professional headline as your job role and place of work. Now, that can be great for recruiters, but otherwise, there are more effective ways to use this section of your profile. Your professional headline needs to specify what you do, who you help and how you help them. (For example, an accountant who works with small businesses to help manage their finances and facilitate their growth.) The more specific you can be, the better. Having a professional headline that highlights your specialities will help you attract the right kind of attention from the right kind of people.
3. Write a stand-out summary
The About section is all about your narrative – your unique experience within the industry. You're not recreating your CV here, so don't worry about listing all of your clients and credentials. Instead, focus on conveying your personality. Your summary should almost be like an elevator pitch. It should be short, snappy and enjoyable to read. But, how do you write a summary that will encourage people to take the next step? Here are some of our top tips:
Grab people's attention with the first two lines. The goal is to encourage them to read on. If you have any compelling stories or pivotal career moments, now is the time to share them.
Limit how often you say 'I' in a sentence. It doesn't read well.
Write your summary like a story. Provide people with some context to who you are, not just what you do.
Include some of your achievements and successes. Show people why you are a valuable contact within the industry.
Include some of your future career goals and aspirations. (This is optional, but it can attract contacts that will help you with your pursuits.)
List your contacts details at the bottom so that people can easily reach out.
If you're still stuck on what to write, try this exercise instead: Imagine you're about to meet a brand new contact, but you can only say a few things to them to convince them of your credibility. What would you say? Whatever your answer is, is what you should include in your summary. Ultimately, the goal is to write a summary that balances what you do with your unique personality. Yes, you need to talk about your role and proficiencies, but in the end, it's your character and experience that will make you stand out.
Get our free 10 point LinkedIn profile checklist to make sure you never miss another opportunity via LinkedIn again!
Be active online and engage with your network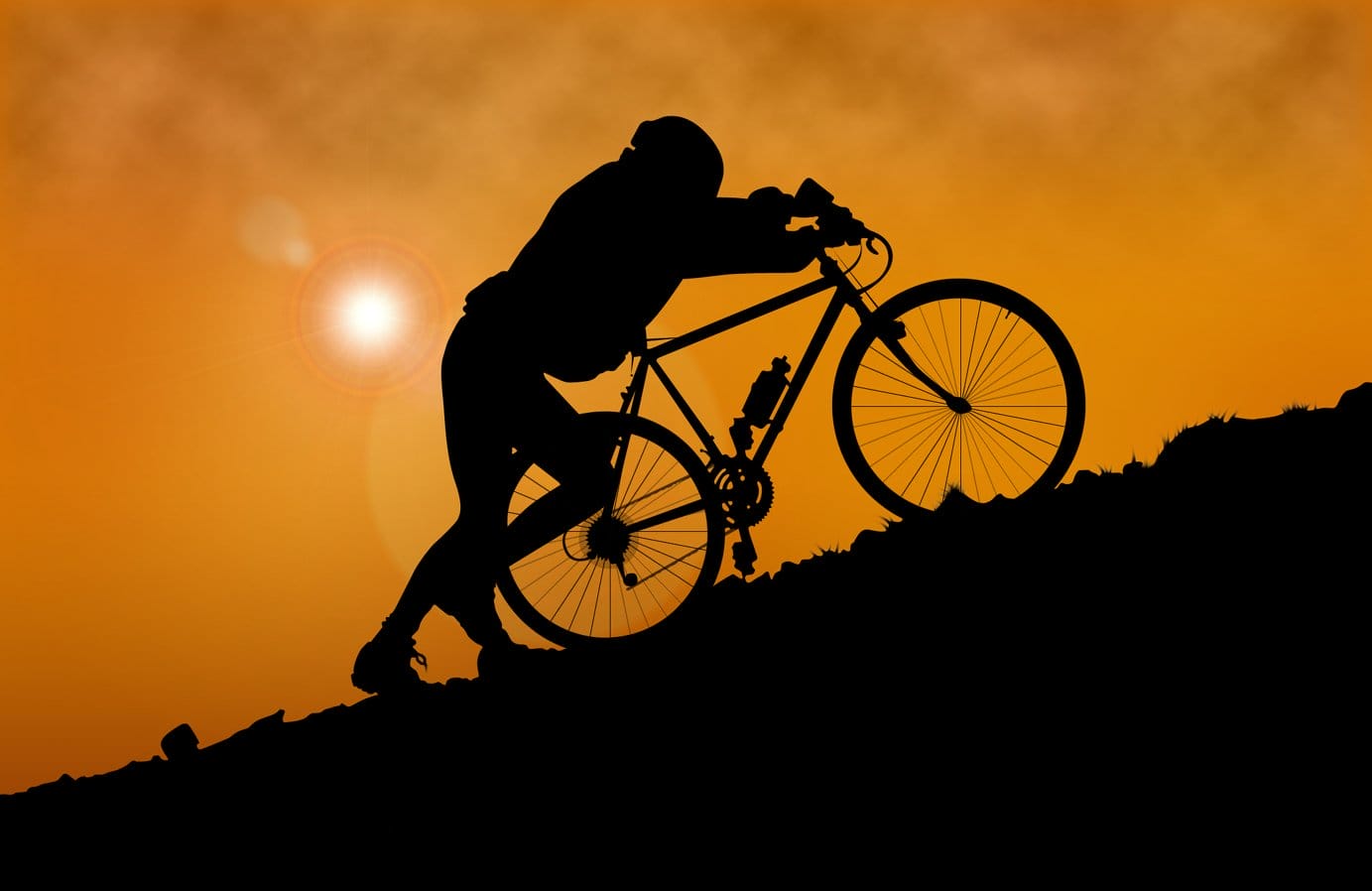 Once you've optimised your profile for prospective contacts and clients, it's time to learn how to get noticed on LinkedIn. As I'm sure you've heard many times before, the key to online networking is being active on your social platforms. But what does that actually mean? Online activity is based upon two fundamental pillars – posting content and engaging with others. And you want to be doing both. Firstly, let's explore posting content. Posting original content is an incredibly effective way to gain attention on LinkedIn. Of course, you want to ensure what you post is relevant to your audience, but there is a lot of creativity and freedom that comes with this. Whether you enjoy writing blog posts, creating short videos or simply posting regular updates – the more you post online, the more likely you are to be noticed.
Read: Boosting your online visibility: What makes for good content on LinkedIn?
This brings us to our next point – you need to be posting consistently. Ideally, you want to be posting once a day, Monday to Friday. Now, you may be thinking, 'I don't have time to write a blog post every day.' And understandably so. Thankfully, not every post has to be your original content. Other people's content is also available to be shared and appreciated. If your company has a blog on their website, share the posts you enjoyed. Or, if you find an interesting article or human interest story, share the link with your network. It's can also be really beneficial to share your thoughts on each piece and explore what you learned. The purpose of posting all of this content is to get people to see your posts, visit your profile and ultimately reach out to you. So how do you make sure your content is reaching as many people as possible? The answer is through engagement.
Read: 4 key ways to get more leads from LinkedIn (and how to do this consistently)
When someone likes or comments on a post, it tells LinkedIn that what you've shared is benefiting others. As a result, Linkedin will prioritise your content (over others with little or no engagement) and promote it to your network. Therefore, the goal is to get as many people to interact with your posts as quickly as possible. When you're first starting out, it's useful to have a friend or a colleague to tag-team with. Someone you can rely on to consistently interact with your posts (and vice versa) to help boost your engagement. But remember, not all interactions have the same value. When it comes to LinkedIn, the comment is king.
However, you cannot expect other people to interact with your content if you yourself aren't interacting with others. Make sure to like and comment on posts you find helpful and informative. Comment on the posts shared by those in your industry – everyone from colleagues to industry leaders. As a result, you will gain even more attention as people will notice your comments and, in turn, visit your profile.
We created the Progress to Partner subscriber-only site to make getting ahead in your career as easy as possible. There are guides, self-study courses, useful videos, workbooks waiting for you – everything you need to know about how to make partner all in one place! There's even a course on "how to make the time for business development".
Connect with people who fit your networking strategy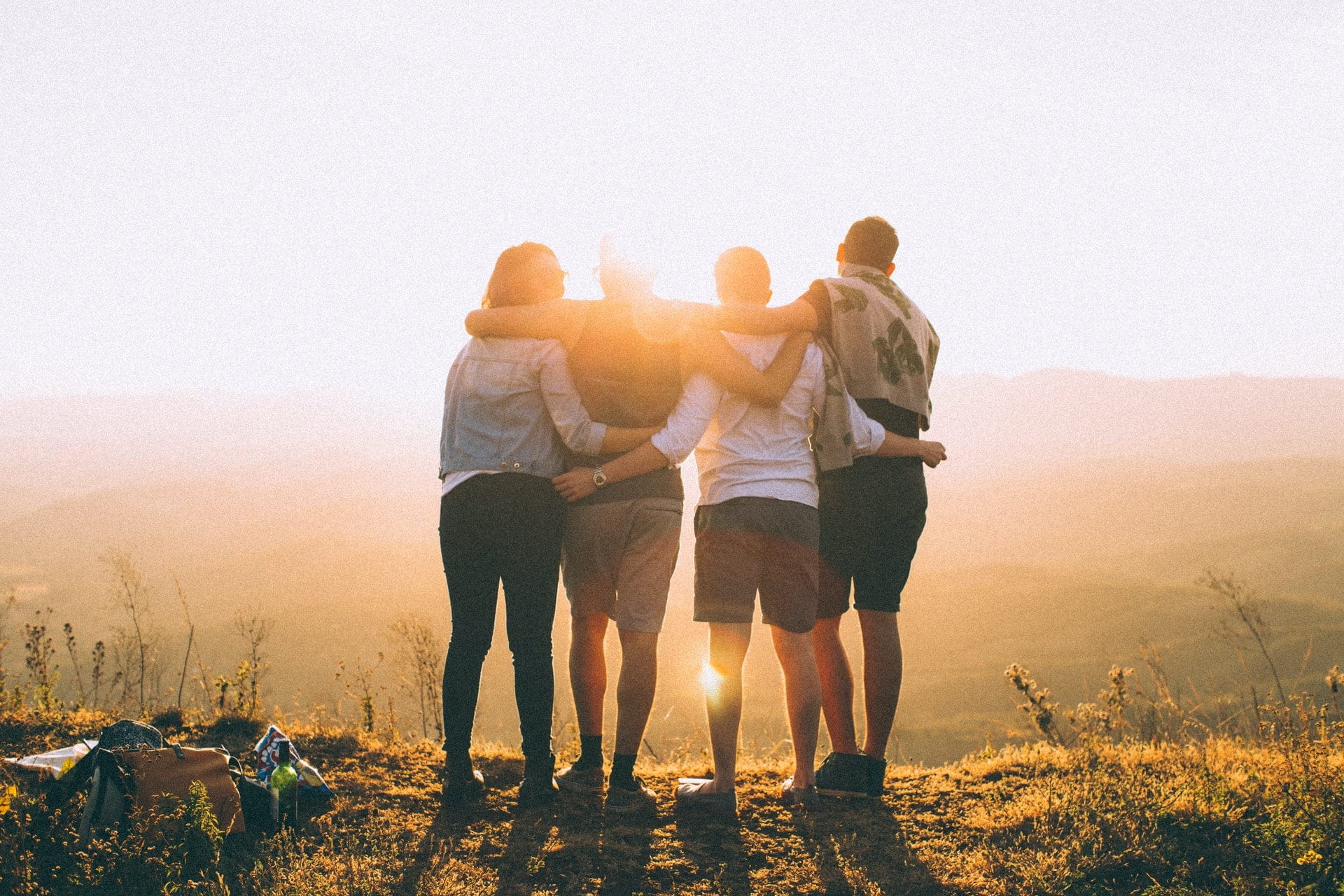 So far, our primary focus has been learning how to get noticed on LinkedIn. However, there's little use in learning how to be seen on LinkedIn if you don't actually reach out and connect with people. So let's discuss connecting with people who fit with your networking strategy. We can all benefit from expanding our network and connecting with like-minded people. But how can you tell whether someone aligns with your networking strategy? The best way to do this is to start a dialogue through the messaging channel. Chatting online allows you to get to know a new contact without costing you too much time (or money). As a result, you can quickly establish whether or not your goals and values align and ultimately whether they fit your marketing strategy. But, how do you start this dialogue?
Read: How to successfully approach prospects on LinkedIn and get a dialogue going
Firstly, don't just say, 'I'd like to join your network'. Equally, don't do the standard, 'you've got an amazing profile, and we share a lot of connections, should we connect?' You want your introduction to be far more personal – much like if you were to meet someone at a networking event. Try discussing something they have posted or shared and focus on simply getting to know them. Then, if it goes well, you can arrange to meet, and if it doesn't, you can save yourselves some time. Unless there is a genuine necessity to meet up first, chatting online can save you a lot of wasted time and effort – leaving you far more time to focus on the contacts that matter.
Seek out your target audience
As well as directing your content towards your target audience, you also want to be actively seeking them out. Yes, despite your best efforts, you can't expect every desirable contact to find you – sometimes you have to put in the leg work. So how do you seek out your target audience? Firstly, you need to identify who you want to meet. For example, are you looking for someone to amplify your network and extend your reach? If so, your goal might be to reach out to high-ranking industry figures. You then need to assess what you have to offer. A networking connection needs to be mutually beneficial, so when you send a connection request, don't just think about why this connection will benefit you.
Think about how you can also provide value, whether that's through a specialist skill, other contacts or viable leads. Once you have an idea of who you're targetting and what you have to offer, start searching for them – literally. Use the search bar to look for specific job titles, companies and locations. Find the people you want to connect with and start a dialogue with them.(Don't forget to get our free 10 point LinkedIn checklist to help with this!)
Our subscriber-only Progress to Partner membership site has a great Game Plan called "…I'm a good technician but don't have a client portfolio" to help you get started on your networking and business development journey.
Use LinkedIn to effectively expand your network
Used correctly, platforms like LinkedIn can help you expand your network, establish meaningful relationships and gain valuable contacts. So to recap, here's how to get noticed on LinkedIn:
Perfect your profile – you wouldn't go to a recruiter with an empty CV, so don't try and network on LinkedIn with a blank profile. Your profile needs to convince prospects to reach out.
2. Be active online – post valuable content that will attract attention from your target audience. It's also beneficial to post a personal update now and then. People want to get to know you, so personal updates can definitely contribute to converting prospects into contacts. 3. Actively seek out valuable connections – as we mentioned before, you can't expect everyone to come to you. Go out and search for the people you want to connect with. Start a dialogue and make it personal – lasting connections aren't solely based upon business. So there you have it, our key takeaways for how to get noticed on Linkedin. Gaining visibility is a huge part of online networking, but don't forget, your profile will only get your foot in the door – it's your personality and skills that will encourage people to stay.
Are you losing business or jobs because your LinkedIn profile is letting you down?
Get our free 10 point LinkedIn profile checklist to make sure you never miss another opportunity via LinkedIn again!
---
Need more help with how to get noticed on LinkedIn?
Here's more from us…