In our regular 'how to become a member of the club' webinar, that I run with John Moss, we answered a great question:
What are my partners expecting me to deliver, part from the financials?
Here is how John and I answered this question: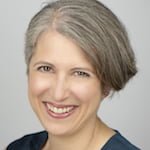 Heather: We covered this quite a bit on the webinar, so let me pick out some of the highlights: –
One of them is you're great with clients. Think about the firm as a whole, not about you and your individual bit.
That you're actively being seen within your department to be taking on some leadership and managerial responsibilities, that could be supervision, that could be sitting on a committee, but you put your hand up and your taking some of the strain in your own non-chargeable time, of the things that help the practice move forward and run itself well.
You actively look to develop the more junior members of the staff. So that could be in a supervisory role, or it could be by making sure that on each assignment that you're with, that you're helping them develop, that you're giving them timely feedback, that they like working for you.
But the best way to really understand what they want outside of the business case numbers, is to look at any documents that are in the firm that says 'this is what it means to be a partner in the firm, because that will give you… and it may not, your firm may not have a most up to date one. And never rely on what's said in a firm document that actually that's what people want in your firm.  Never take that dangerous assumption.
Look at the documents in your firm which detail what it means to be a partner in the firm
And finally, you are seen to be able to stand up on your own two feet, so that you don't need work fed to you, that you can take your own initiative, that you can be trusted to get on with the things that you need to do.
What are you achieving that is seen to be partner-level stuff?
So a classic example with one of my clients who hopefully will hear in the next week whether she's made partner, a really strong part of her personal case was that she had brought together a fairly dysfunctional group of individuals around the firm, set up a new sector group that was really buzzing and that people wanted to be a part of, and there was seen to be work starting to flow.  That was acknowledged by everyone that that was a really hard thing to do, and it was a sort of partner level thing to do; she was the only sector head that wasn't a non-partner.
Have you got any views John on this?
How are you developing others in the firm?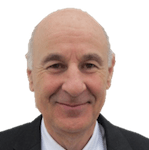 John: It think I'd add one other view, and I think there may be some regional variations on this, but particularly in Europe and the US there is a colossal shortage of really good people, and I think even the very small firms are recognising that.  So I think another part of what you can do to demonstrate the value you're adding is, how you are developing the people inside your firm.  How you're helping them to be even more effective.  So I'd add that other dimension to it.