To futureproof your career, unlock your potential and do everything you need to win that next promotion
THIS IS WHY YOU NEED TO ADD PROGRESS TO PARTNER TO YOUR CAREER PLAN
Your firm has never helped much on business development, let alone given much though on how to network and win business in a virtual, digital world. If you can show you are making the effort to win work and get new clients, even at this time, you will be noticed

for all the right reasons
Doing great work and meeting your targets is not the way to get promoted. Wherever you are in your career, whether you are wanting to make associate, senior associate or are ready to aim for partner, you need to stand out from your peers for all the right reasons.
You can't throw together a business case for partnership in a weekend. Well you can, but it won't get you very far. The How to create a Cast-Iron business Case for Partnership will help you to create your 3-year and 1-year strategy and tell you all you need to know about what makes a good business case for partner.
Henry Lacey
Partner, EY (Hong Kong)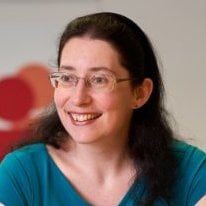 Michele coached me through the period of my career when I moved from senior manager to director, and subsequently through to partner. She brought her experience to bear with insightful observations, and astute suggestions, and her help and advice were invaluable. I have no hesitation in recommending her to other accountants with partnership aspirations.
Jenny Reed
Technical and Training Partner, Wilkins Kennedy LLP
Thank you very much indeed for your significant help and support – as a result of your guidance I felt incredibly confident in submitting my business plan and then giving my presentation and interview. In the days after the presentation and interview I had some very positive feedback from the partners who interviewed me, saying that my performance was "outstanding" and that my presentation was "very slick and professional" – I doubt it would have been without your advice and guidance. I gained so much confidence from working with you and I am extremely grateful.