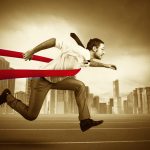 In our experience it is not impossible to get to partner without the support of a great team to deliver your client's work. (Does that match your experience?) However, if you are going to take the next step up to full equity partner, you need to have built a very strong team supporting you. After all, your role as you climb the partnership ladder will become less and less about you doing the client work, but having a team you can rely on to deliver for you.
In this article, Jon Baker identifies the 2 ingredients you are going to need to get your team to perform at the highest levels.
The nature of professional services, plus the current economic climate means most professionals (whether or not they are yet a partner) find themselves wanting or needing to get more from their staff, get them to "work harder", or even "work smarter, not harder"?
The good news is, things can be improved; the bad news is that you are probably part of the problem!
[box title="Communication and Prioritisation are key" box_color="#9f9bb2″]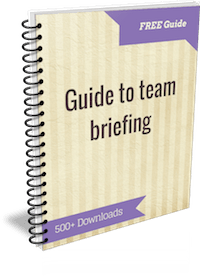 Communication and prioritisation are key to getting your team to improve performance. Their prioritisation cannot improve if your communication is not really clear. (Our free Tips to give a team briefing, email required, may be able to help you with these) [/box]
Lets return to your team (all of whom have home lives, lots of things that they are doing for you and other things they are thinking about); by and large the people in your firm are honest and want to do a good job (so they are doing what they think is what you want and need doing).
Different people will interpret one message in a different ways, multiply that by the number of priorities that you give them and what is the scope for genuine misunderstanding about what you want done, in what way and in what order?
[box title="How to delegate effectively" box_color="#9f9bb2″]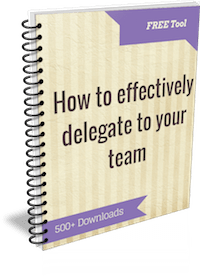 You may find our free team effectiveness delegation checklist and log a useful tool to help you with this, email required. [/box]
As the person in charge you are (or should be) thinking much further into the future, on a wider range of issues than your team. To move your part of the practice forwards, you need to get ready to deal with those future issues, but you only get the right to deal with them once you get through the short term.
To do well in the short term, get one key focus and stick with it. Talk about it consistently and constantly, measure YOURSELF and everybody else against it, report back on those measurements and take relevant action. The more you concentrate on one main focus, the more your team will; then performance improves.
Are you thinking, but I already have that focus? Go and ask your team, what do they think their highest priority is? If they have a different answer, you need to act!
What are your tips for improving your team's performance?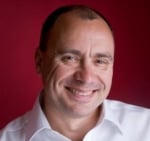 Jon Baker is a Business Coach, Sales Trainer and Experienced Public Speaker who specialises in working with partners and potential partners from small firms – typically up to 10 partner practices. He helps the professionals with 5 to 50 staff improve their performance and grow their firm, sustainably, profitably and whilst enjoying the experience.