As I mentioned yesterday, I recently attended the Professional Speaking Association's spring convention, Creativity Live (See here for 5 ways you can present like the pros). At the convention were many different forms of speakers, from a funeral speaker (yes, seriously) through to people who had run 250 marathons in one year. There was also a range of abilities in the room – from speakers just setting out on their career through to the speakers who earn over £5000 every time they are booked.
Click here to download your FREE networking plan (email required) taken from the bestselling and award-winning book "The Financial Times Guide To Business Networking". 
I came away with about 10 different business cards, and this gave me an interesting reflection. Your business card is a major identity to your credibility. For example:
If asked for your business card, can you quickly get one and give it to the other person? Or are you scrabbling around in your pockets, handbag to find one? Do you have one with you? (very important)
What state is your business card in? Very flimsy, scuffed, ripped or torn business cards gave a poor impression. Whilst you may not have a choice about the business card you are given by your firm, make sure that it is in its best possible condition before you hand it over. In fact, place your business cards in what looks and feels like an expensive business card holder. That way, regardless of the quality of your firm's business card, you, personally, look as if you are on top of your game.
When you hand over your business card, do you apologise for it? Or are some of the details wrong? This doesn't look or feel great.
Next time you give or receive a business card, make a note of any thoughts or feelings you have during this process.
In our career kitbag we have our Joined Up Networking tool kit which can help you to make the right first impression whenever you meet someone.
---
Author Credit: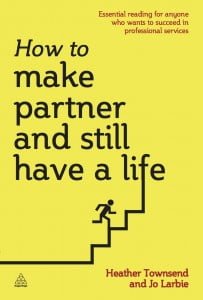 Written by Heather Townsend. I help professionals become the 'Go To Expert'. I am the co-author of 'How to make partner and still have a life' and the author of the award-winning and bestselling book on Networking, 'The FT Guide To Business Networking'.
To find out whether I can help you, have a look at "our services"