The LinkedIn Marketing Blueprint for professionals in practice
Discover the fastest, simplest and most practical approach to winning clients when you are stuck at home by using LinkedIn
The LinkedIn Marketing Blueprint is a step-by-step guide, created by the author of 'The Go-To Expert' and 'The Financial Times Guide To Business Networking' that shows you exactly what you need to do to build a steady flow of high quality leads via LinkedIn.
It's suitable for the following:
Established work-winners who want to be able to reduce their reliance on face-to-face networking
New and existing users of LinkedIn who want to get better results for the time and effort they are putting in.
Associates and managers (and above) who are new to business development and want to use LinkedIn to grow their profile and reputation externally in order to progress their career
This 45-minute recording takes you gently through your first steps to getting started with LinkedIn.
This recording will help you understand the hype around LinkedIn and exactly how it can help you get found by the people you crave in your network.
Included in the bundle is a recording, PDF of the slides and audio-only version.
Ever wondered what to write in your 'About' section? Well, wonder no more. Your 'About' section is the 2nd most important (after your Professional Headline) part of your LinkedIn profile. Get this wrong and you will miss out on opportunities to win new business and get found by firm's looking to make their next big hire.
Use the 3 different 'About' section templates in this PDF to craft the right About section to achieve your business development and networking objectives.
What's inside the bundle?
This 20-min recording reveals exactly what you need to do from 'being on LinkedIn' to regularly winning work via LinkedIn.
It will show you:
Which content LinkedIn really likes and wants to share with your network and their network
How to get a dialogue going with prospects and introducers
Included in the bundle is a recording, PDF of the slides and audio-only version.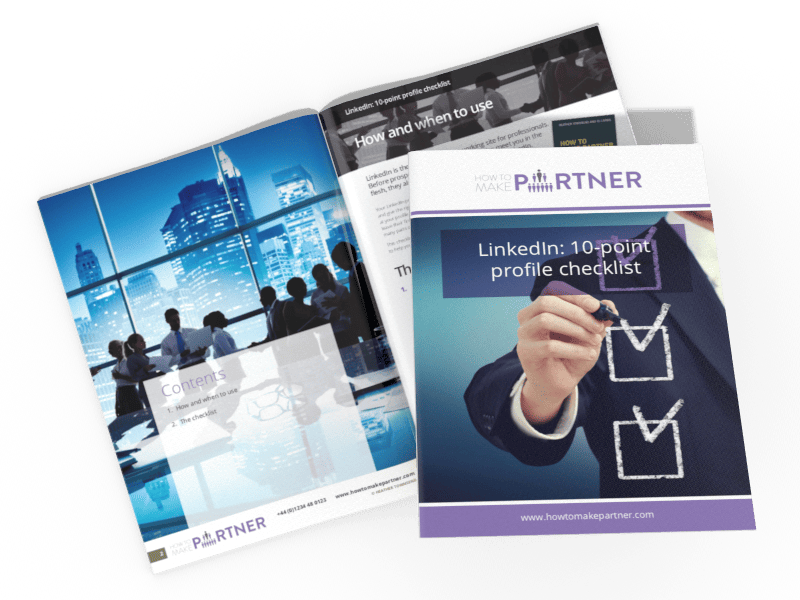 Got a sneaky suspicion your LinkedIn Profile could do with some work. But don't know where to look or start?
This 10-point Profile checklist will save you time by pinpointing exactly where and how you can improve your LinkedIn profile.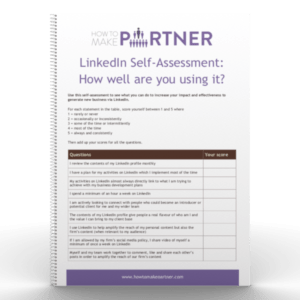 On LinkedIn but not sure what to do to raise your game to regularly win the right type of work via LinkedIn?
Then this self-assessment will help you pinpoint exactly how you can improve your usage of LinkedIn. No more wasting time guessing or not knowing where to start.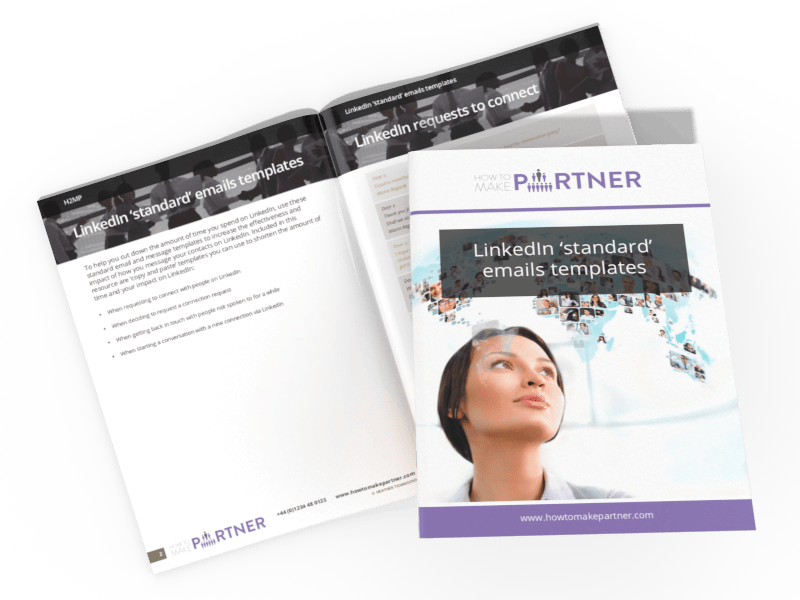 To help you cut down the amount of time you spend on LinkedIn, use these standard email and message templates to increase the effectiveness and impact of how you message your contacts on LinkedIn. Included in this resource are 'copy and paste' templates:
To increase the number of your connection requests that get accepted
To help you get back in touch with people not spoken to for a while
To start a dialogue with a new connection
Don't miss out on your opportunity to generate a steady flow of new business via LinkedIn.