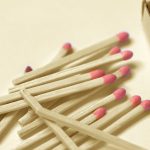 Jon Baker has been reflecting whilst waiting for a plane…
What dead time do you have in a day and how can you identify and use some of it?
I write this whilst sitting in a lovely Italian restaurant overlooking a beach. It sounds superb, the reality is I'm just waiting for a plane (dead time). Then I get on the plane, which is another four hours of dead time.
Time black-spots are those small amounts of time in between other activities. What's dead in your day?
Traffic jams
Airport lounges
Your client arrives late, but you're waiting at their office.
The small bits of time between appointments which are not big enough to do anything useful?
Kids out for tea with friends, but you have only got 35 minutes before picking them up again?
Doctors, dentists…..
What else?
These fall into two broad categories, which are:
Reflective time
Active time
In reflective time black-spots you can't really do anything, except think. Have you ever successfully done anything more than that in a traffic jam?
Active time black-spots allow you to do things, but need to be able to stop at a moment's notice; this means you can't "get stuck in" to a big project. What would happen when your client arrives and you said  "Oh, give me another 10 minutes"! It  might not be a good idea.
Have you always got a project list with you? Does it also have  ideas on it, you know the kind of thing that you would like to do and might be good, if you ever got to think about them? If not, get yourself a list of all the projects you are involved with and keep it with you at all times. Just looking down the list can allow your conscious, and subconscious, to activate in very useful ways.
In reflective time black-spots allow your mind to wander over the "maybe one day" list. Don't start any active planning, but review the possible and potential outcomes. Pick on one or two that take your fancy and allow your creative mind to use the time you've just gained.
In active time black-spots you could:
Review ongoing projects, not a formal review of all details, you would need much more time for that. What are the main achievements so far, what is possible (remind yourself why you're doing it), what issues exist and what is already being done about them? Are the things being done to solve the issues working? What would improve things? Again, the aim is to treat your creative mind with the time it's just gained; don't make it a formal review – simply let it relax and work through the thoughts. After all, you've just gained some useful time.
Review your "To-Do list". I often find bits on there that I've put as very low priority which could now be more relevant; maybe there's something you had previously overlooked?
Don't forget to add any tasks you've thought of onto your "To do" list (suitably prioritised!).
What small pockets of time could you useful bring to life that would help you?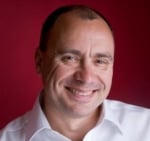 Jon Baker is a Business Coach, Sales Trainer and Experienced Public Speaker who specialises in working with partners and potential partners from small firms – typically up to 10 partner practices. He helps the professionals with 5 to 50 staff improve their performance and grow their firm, sustainably, profitably and whilst enjoying the experience.