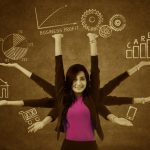 One little word. No. You would have thought it would have been easy to use this word in the workplace. After all, we are all normal, rational adults. (Well, on second thoughts!)
However, why is it that some professionals find it really difficult to say 'no'? When this word, used sensitively and diplomatically can often be the different between a long and unproductive day, and getting home at a reasonable time to see the family. Unfortunately, using the word can mean we start to walk the political tightrope. No-one wants to be known as the inflexible, uncooperative person in the workplace.
In this article, Jon explores six ways of saying no, without the guilt trip…
6 ways of saying no
Here are some ways  you might find useful when it comes to saying no. Some are very direct, some a lot less so.
"Let me think about it first and I'll get back to you." This sounds more like maybe and almost implies that you might give in. You could make it more effective by stating a time when you'll get back to them. If the person is genuine, they'll be happy to wait; the danger is that they might take it as an invite to push you harder.
"No, I can't." Very simple, direct and whilst you may worry about it sounding blunt, sometimes the barriers are in our own mind, not theirs. The reception you'll get is rarely as bad as you might expect. However, it's not the version I recommend (read "regret, reason, remedy")
"I can't commit to doing it as I have other priorities right now." If you're too busy and have too much to do, this is truthful and relevant. You might also share what you're working on so they understand better. In terms of the model below, it offers regret and a reason.
 "I'd love to do this, but …" It's a much more gentle method and sounds positive as you've said you like the idea (assuming you do like it – don't use it if not!).
 "I'm not the best person to help you with this. Why don't you try…?". If you're being asked for help in something which you can't really help much with, or don't have the time help by giving them an alternative. You've now offered a regret, a reason and a remedy.
 "Now's not a good time as I'm in the middle of something. How about we talk about it next xx?" Have you ever had sudden requests for help when you're in the middle of something? This is a good temporary method as you tell them you're doing something and you're being positive by suggesting another time (at your convenience).
[box title="How assertive are you?" box_color="#9f9bb2″]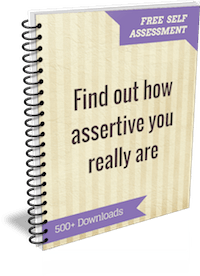 Download our free assertiveness self assessment, from our career kitbag, to see how you are at saying no [/box]
A good model for saying NO
The model, "Regret Reason Remedy", is good for saying no. It's also a very good model for responding to bad news / when things go wrong.
To say no, you offer a regret (which could be "I'm sorry", or simply saying no – nicely), followed by a reason and then take the sting out of the tail by offering a remedy. You'll notice that the list above ends with 2 ways of using regret, reason, remedy. I suspect you thought they were the best of the list?
"I'm sorry, I am unable to deliver the report on that date, I already have an client engagement where I need to be on site all that week. Can we push the report back a week?
 How do you go about saying "NO", when you need to, what has worked well for you?
[box title="How assertive are you?" box_color="#9f9bb2″]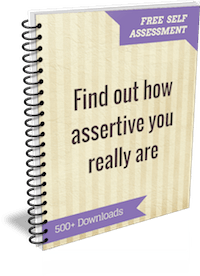 Download our free assertiveness self assessment, from our career kitbag, to see how you are at saying no [/box]
About Jon Baker: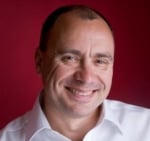 Jon Baker is a Business Coach, Sales Trainer and Experienced Public Speaker who specialises in working with partners and potential partners from small firms – typically up to 10 partner practices. He helps the professionals with 5 to 50 staff improve their performance and grow their firm, sustainably, profitably and whilst enjoying the experience.