How to Ace your Partner Panel Interview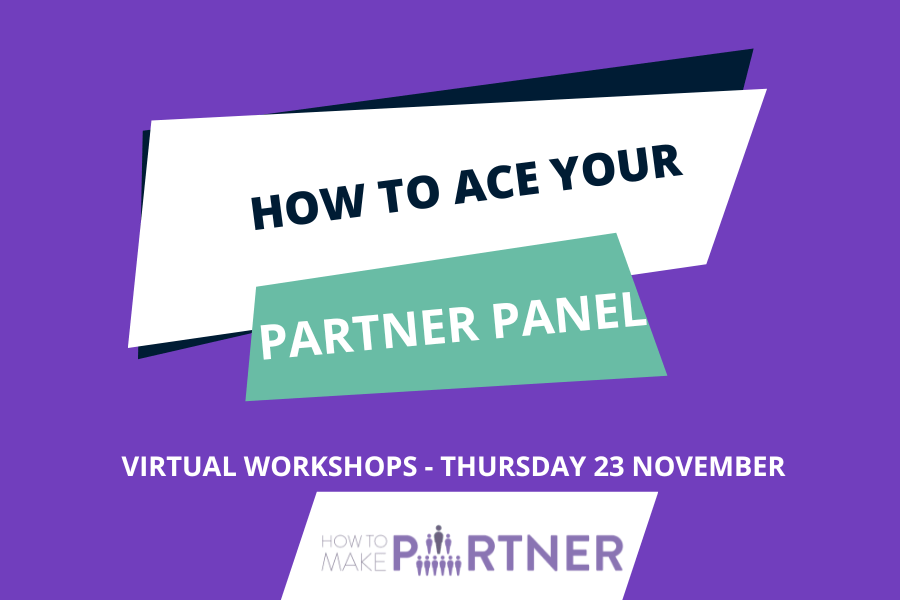 Time
All Day (3 Sessions)
Are you relying on rumour and hearsay to get you through your partnership panel interview? This is one meeting/interview that you must prepare for!
As well as creating a persuasive, engaging, and impactful presentation, you also have to get through the question and answer section on your business case too. To really be on your A-game throughout these interviews, you really need to practice and anticipate questions.
Most firms will put all of their partner candidates through a gruelling series of interviews to assess whether they are mentally, personally, and professionally committed to making partner. This makes them an absolutely essential part of the partnership admissions process.

Even if you look good on paper, it is vital that you are on your A-game for your interview as this is what counts the most. What most candidates don't know, however, is that you can't just wing it!
Booking is open for this Lunch & Learn Workshop on Thursday 23 November  where you'll learn:
How to Ace your Partnership Panel 
How to make the time to prepare for your Partner Panel Interview
How to get your nerves under control when pitching your business case
What your partners are really wanting to hear and understand in your pitch
What to do to be at your best on the day without having to spend days preparing for your panel interview
How to reduce your business case to a succinct 10-minute presentation that is highly persuasive (which will be quick to put together)
How to look good whilst dealing with difficult and challenges questions and comments (and why this is the key to making it through this time around)
Book now! We are running this LIVE, three times on the same day so that you will be able to come along at the time that works best for you, wherever you are in the world.
We have an Earlybird offer if you book before 5 October you can attend for just £75+VAT (from 6 October this will increase to £99+VAT)
Progress to Partner Academy members should sign up on the Progress to Partner dashboard
Find out more about which of our membership levels is right for you in our Progress to Partner subscription website here
BOOKING OPEN