Need to write your business case for partnership?
Not sure what you need to include or how much detail you need to go into?
Our 'Guide to creating your business case' is an easy-to-understand, step-by-step guide written for accountants, consultants, lawyers and engineers on Partner Track.
Download this free guide today to take the fear and mystery out of writing your business case for partnership.
What's Included In The FREE Guide…
Extracts from successful business cases
What questions your business case needs to answer
How to structure your business case for maximum impact
Proven ways of successfully communicating your business case for partnership so you are seen as a certainty for partner
The Guide's Author: Heather Townsend
Heather Townsend is the co-author of 'How To Make Partner And Still Have A Life' (which is now on it's 3rd edition) as well as 'Poised for Partnership', 'The Financial Times Guide To Business Networking' and 'The Go-To Expert'. She is the global expert in what it takes to make partner, and when you get there stay there.
What others are saying…
Learn what it takes to get noticed & win your next promotion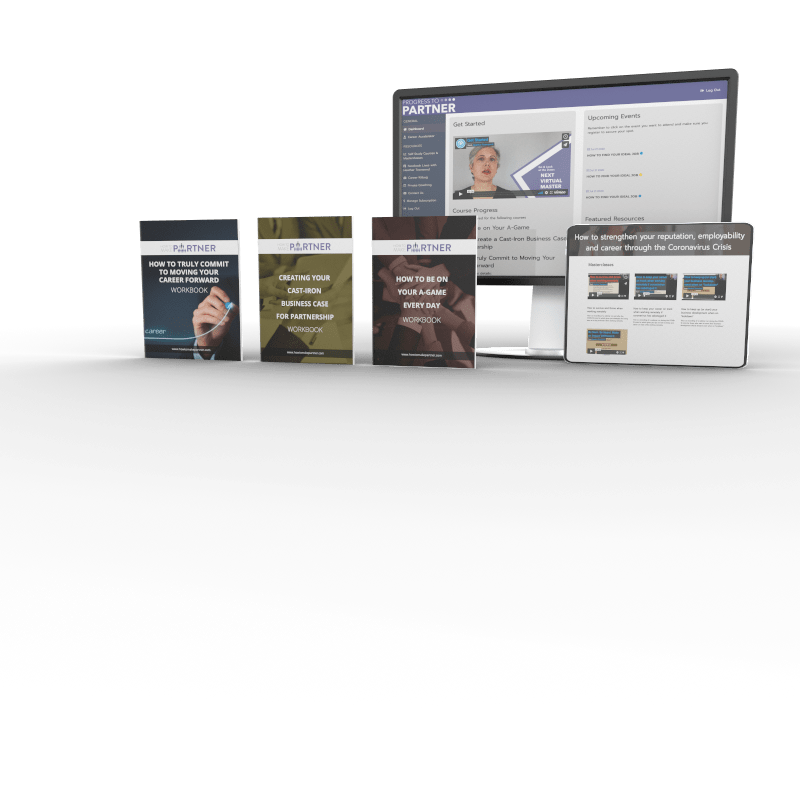 Before I started working with Heather I was well-respected and seen as a 'safe pair of hands' but struggling to build my practice. Heather's input and guidance was instrumental in helping me grow my profile both internally and externally, and maximise the opportunities to sell myself in my business case for partner. As a result of working with Heather I made partner 18 months later and have almost doubled my client portfolio.
Thank you very much indeed for your significant help and support – as a result of your guidance I felt incredibly confident in submitting my business plan and then giving my presentation and interview. In the days after the presentation and interview I had some very positive feedback from the partners who interviewed me, saying that my performance was "outstanding" and that my presentation was "very slick and professional" – I doubt it would have been without your advice and guidance. I gained so much confidence from working with you and I am extremely grateful.
Take action today and download your FREE Business Case for partnership Guide