Want to make it to partner? You're in the right place!
Ambitious to get noticed as partner material?
Check out our articles and free resources to help you to get noticed as partner material, to network to win your own clients and to build a business case for partner.
Learn how to act and think like a partner in a Big 4 accountancy firm, Magic Circle law firm and the mid-tier and large internationals and national firms
To take control of your career and not leave anything to chance, get a monthly subscription to our membership site Progress to Partner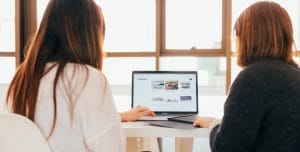 With so many people working remotely right now, there has never been a more important time to have an online presence. Think about it, everyone is at home and searching online, so if you don't have a presence, how will your prospects find you? We have always stressed how vitally important your online footprint is ...
In 'How to make partner and still have a life' and 'Poised for partnership' we promised you more than 40+ resources to take your learning from the page into the real world.
We keep our promises. Sign up now for your free career kit bag, where all the advice, templates, checklists, and tools are waiting for you. It's completely free, and always will be.