I need to build a partner-sized client portfolio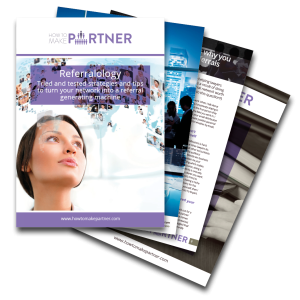 Boost your referrals by downloading this FREE ebook:
Referralology
In the ebook you'll learn:
How to successfully ask for referrals from friends and your network without risking the relationship
How to get your existing clients to send you high quality referrals so you no longer have to worry about leads again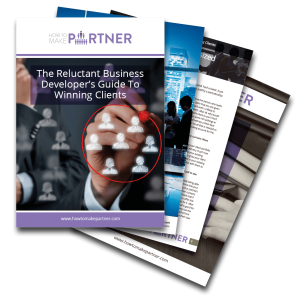 Want more of your own clients?
Then download our free ebook, The Reluctant Business Developer.
You'll discover:
5Ps to create time for business development
3 simple tests to find your niche
How to get back in contact with people you have lost contact with
DUFF formula to stop wasting time on clients who will never sign up
5 signs to look out for to get peace of mind that your marketing is working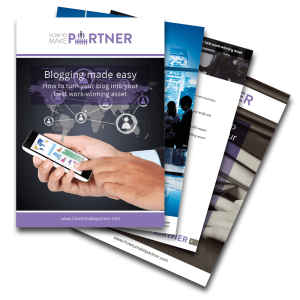 Make your blog posts your best work-winning asset by downloading this FREE ebook: Blogging made easy
In the ebook you'll learn:
What 3 reasons could be stopping you from blogging well AND how to rectify this
How to never be short of inspiration for what to blog about
How to use your blog to generate new business, even if you are not a SEO expert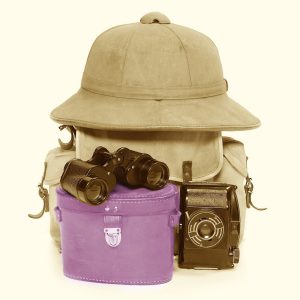 Free Business Development guides, plans, checklists from The Career Kitbag to help you win clients
The Career Kitbag contains:
5 step-by-step and easy-to-understand guides for inexperienced or unconfident business developers
15 tried-and-tested templates, worksheets, plans and checklists to help improve your effectiveness at business development
3+ templates and guides to help you write a LinkedIn profile which does the selling for you
sample emails which you can send to people after you meet them at a networking event to help you get a follow up meeting
Includes: Guide to building your marketing plan, Guide to building your personal networking strategy, relationship plan template, prospect qualification checklist…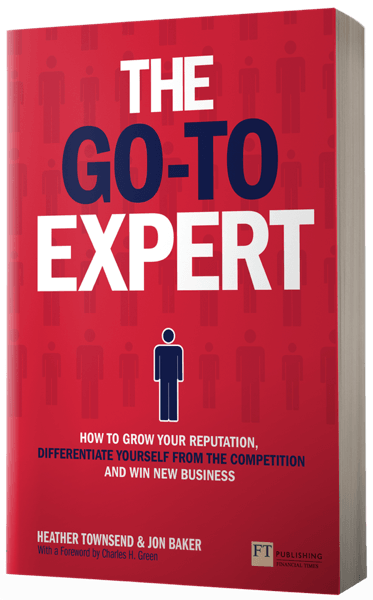 The Go-To Expert ***** 45+ Amazon 5 star reviews
The Go-To Expert provides no-nonsense advice on managing your transition into a well-known and trusted name within your industry.
Discover:
Simple steps to build your profile
How to market and sell yourself with ease and confidence
Techniques to make your clients come to you
How to win clients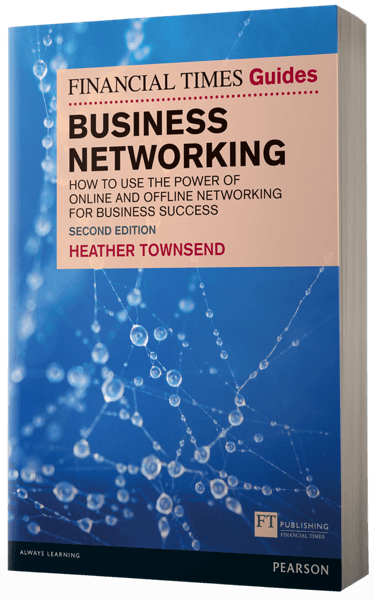 The FT Guide To Business Networking **100+ 5 star reviews
The Financial Times Guide to Business Networking is your definitive introduction to a joined-up networking strategy that really works.
This award-winning book has now been fully updated to include new chapters on generating referrals and boosting your confidence when networking, as well as the latest advice on social networking sites.
You'll learn how to:
Successfully combine online and offline networking techniques
Develop the best networking approaches and behaviours
Make a great first impression, build rapport and generate strong business relationships
Talk to the right people, have productive conversations and effectively work a room
Articles – Business development tips and 'how-to's'
In these 200+ FREE articles discover:
Simple steps to build your profile
How to market and sell yourself with ease and confidence
Techniques to win clients and make clients come to you
Easy ways to generate referrals via your network
How to make time for business development
How to keep the faith with your business development