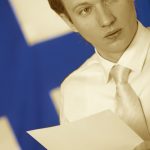 In 2013 I will be interviewing professionals who have made it to partner – and sometimes out the other side! My 1st interview was with the lovely Judy Dyke. Today's interview is with Jason Wainwright, a Partner at Muckle LLP, a very strong north-eastern law firm.
Interestingly, Jason and I actually originally met in the flesh and have carried on our relationship via Twitter. Jason is one the few partners who have successfully made the transition from in-house lawyer to partner. Read on to find out how Jason did this & how he keeps the balance between home and work life…
1. What made you want to go for partner?
I was really interested in running the  business, developing people and processes and trying to steer things and change things where I thought improvements could be  made. Especially from spending some of my career in-house, I knew I had some fresh ideas which could make us work differently for the benefit of a client, in particular, around service delivery.
2. What does 'having a life' mean for you – and how do you make sure that you have a life outside of work?
[quote]For me, it means spending time with my wife, children and wider family, but also, very importantly for me, time on my own.[/quote]
I like to write, read, learn languages and research my family tree. I love my music (especially live gigs) and these things all enrich my life.
3. Talk us through a typical day for you as a partner
No two days are the same! Lots of fire-fighting, helping the team on difficult issues on files or internal challenges, client work and client handling, business development events, running training sessions, dealing with people issues and team development.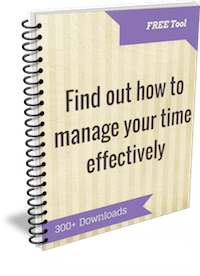 Our free weekly planner may help you, like Jason, keep all the balls juggling in the air at the same time (email required)
4. What support team do you have around you to help you succeed at work, whilst still enjoying a life outside of work?
My wife, first and foremost; she puts up with a lot! My PA who keeps me organised/in check; plus my colleagues and fellow partners, some of whom helped greatly with supporting me to keep a strong resolve to be myself and make partnership without changing who I am. Also though, my wider family and friends. Sometimes I am not able to do personal things or attend things I would like to or have committed to do.
[quote]I am much better at this than I used to be as I realised in my late 30's that some of it is about prioritising and "manning up" and using my time properly.[/quote]
Find out why you also need a support team and who should be in your support team.
5. What was the hardest bit about going for partner?
Difficult for me to say as I came in as a partner so it was really just the interview and selection process for me. I have recently gone through it to get through to Equity though. The difficult thing I think for anyone going for promotion is to be confident and comfortable to be yourself.
6. With the benefit of hindsight, what do you wish someone had told you before you got to partner?
Nothing really. Again, having come straight in as a partner from in-house I didn't really have "baggage" and did not really have any expectations.
7. What changed when you went from a director to a partner?
I didn't take this step! I went from an in-house role as an in-house lawyer to a partner role. This was a very difficult transition. Private practice is so different to in-house in terms of the  job itself.  It was probably easier coming in as a partner though, as everyone has always perceived me as a partner here, from Day One.
 8. What tips would you give to other professionals who want to make partner AND still have a life?
[quote]Don't let go of your hobbies and interests and don't neglect your family. [/quote]
My dad has always said to me that no man lay on his death bed wishing he had worked harder, but plenty would wish they had spent more time with their wife and children.  Whilst sometimes I have forgotten this, I have always tried to remind myself of it at key stages of my career.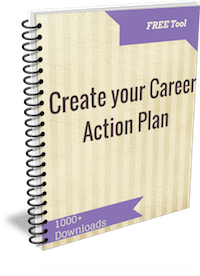 (Our free guide to writing your career action plan, email required, will help you, like Jason, make time for your hobbies and your family as well as achieve your career ambition)
Thank you very much to Jason for his time for this interview, it has been fascinating hearing about a non-traditional route to partnership in a law firm. If Jason's experiences have inspired you to go for partnership, then how about taking the 1st step and see how we can help?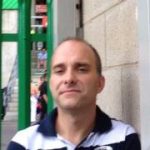 Jason Wainwright is a commercial property solicitor who thrives on complex transactions. He has a thorough knowledge of the commercial property market particularly its current threats and opportunities and seek to provide clear, pragmatic and creative solutions to real estate transactional issues. Chambers & Partners 2012 says of Jason: "Jason is held in high regard for his ability to develop strong working relationships with clients. His "quick thinking avoided further delays and resolved a problem" was noted by one source." Prior to joining Muckle LLP in 2005, Jason was the in-house lawyer at Arriva plc.