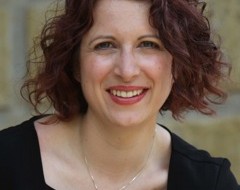 Thanks for clicking the URL from Defero Law – let me give you a little background on who I am and what I do.
My name is Heather Townsend and I'm the lady behind howtomakepartner.com, partnershippotential.co.uk and joinedupnetworking.com.
You can read more about me and my experience working with mainly lawyers, accountants and consultants on my about me page – but let me give you a bit of glimpse at who I am and what I do.
I'm a 37 year old Brit living about an hour north of London. I am married to 'M' (or OH on twitter) and together we have a boy and a girl. They keep me on my toes. I jointly run the Excedia Group with Jon Baker, and we probably spend just a little too much time taking long walks together around Marston Vale, where our office is based.
My Blogs
I've been blogging since April 2009 on a number of sites. My first blog, 'the thoughts of the Efficiency Coach, eventually became the basis for the four main sites I contribute to or edit:
'How to make partner' the Blog
Who I work with?
I head up the mid-tier and large professional practices team at Excedia. Which means I spend 60% of my time speaking, coaching and training lawyers, accountants and consultants to either make it to partner, successfully remain a partner, or build a reputation as the Go-To-Expert. To find out whether you are the sort of person (or firm I work with) check out Is this you?
To give me the variety I crave, at any one time I tend to work with 4 or 5 small professional practices, helping the practice owner build a business to allow them to have the freedom that an income worth over £150k can bring. These are normally lawyers, consultants or accountants – but occasionally financial advisers, recruitment consultants, trainers and coaches.
My Books
My blogging eventually lead to my third career as a writer. Not an easy career for an engineering graduate, who last wrote an essay at the age of 16.

The FT Guide To Business networking – 80+ five star reviews on amazon
"I do a lot of networking for my business. Physical, virtual, social; you name it, I probably do it.
Heather's book showed me how to make significant improvements in the effectiveness and efficiency of my networking activities."
Gareth Howell
"It has changed my approach to Networking and I'm seeing positive results already!" S. Sherry
Now available on amazon.co.uk, amazon.com, (paperback and kindle), iBooks, and Kobo.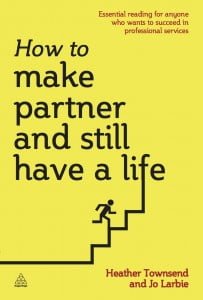 How to make partner and still have a life – 7+ five star reviews on amazon
"The book is a very useful guide covering many areas of professional life and provides practical suggestions to help navigate the path to partnership. As an aspiring Audit Manager in a top 10 accountancy firm, I am sure that this book will be useful over the next few years." Simon, audit manager in top 10 Accountancy firm
"I'd recommend this book for anyone new into the professions, or who works with the professions, or who is looking to progress their career within a partnership environment." Michael Beale
Now available on amazon.co.uk, amazon.com (paperback and kindle), iBooks, Kobo and Nook.
Connect with Me
Thanks for visiting my about page – if you've not already don't forget to connect with me on LinkedIn so we can interact there.
I'm also relatively active on other social media sites like Twitter