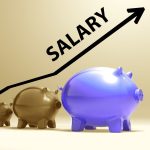 It's only human: most of us have probably wondered how much money partners at the Big 4 bring home each year. It's not an easy question to answer, but in this blog post, we take the publicly available data and analyse it to get a good idea of the average partner drawing.
When KPMG filed its accounts for the year ending September 2012, it was reported that UK partners' profits had fallen from £682k per partner to £568k. A fall of 17% takes some swallowing, but hey! I wouldn't say no to earning more than half a million pounds in a year!
At Deloitte, for the year ending May 2012, partners' average earnings increased by £31k to £789k.
At PWC, in the year to June 2012, UK partners saw their average drawing fall from £707k to £697k.
Ernst and Young don't publicly report their partners' drawings, but my back-of-the-envelope calculations lead me to believe they must average between £500k and £1 million.
It seems slightly churlish to mention this, but the profit per equity partner (PEP) for Magic Circle firms is over £1 million.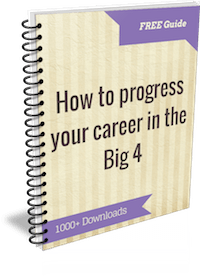 Download your free 6 page guide with 13 tips to help you accelerate your career at a Big4
But there's more to how much a partner really earns
You thought I said it wasn't an easy question to answer? Well, remember that these figures do not represent the money in the bank account each year. Firstly, partners have repayments and interest on any partnership loans they took out to get them to where they are. Then they have their pension pot to contribute towards, and finally, they'll pay income tax as a self-employed person. These are all going to be hefty deductions from the amounts mentioned above.
All the same, those amounts may still seem very attractive to you, and certainly, partnership is one route to becoming a very rich man or woman. Remember though, that these big firms make sure they get their pound of flesh in return for these huge sums.
Or, as one member of my network put it:
I realised that if I had made partner at E&Y, there would always have been three people in my marriage.
Making partner may not turn out to be quite what you expected. Read the post on What does it really mean to make partner? for more insight into this.
If you are thinking about joining a Big4 firm, progressing your career in a Big4 firm, or even getting them as a client, then
How to make partner and still have a life
, will be an invaluable guide to understanding how these firms tick and how to progress your career with them.
Read more:
How do I become a partner at the Big 4?
How long will it take me to get to partner?
How much do I need to buy in as a partner at the Big 4?
Making partner or not: the pros and cons
What are you being offered? Salaried partner, fixed-share partner, equity partner?