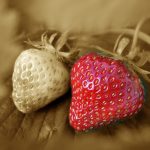 Becoming 'one of us' is essential for your partnership prospects. Your partners will not want to let anyone into their exclusive club unless they feel that they already belong.
In this article, based on an extract from Poised for Partnership, I explore how you can boost your chance of being admitted to the partnership by being seen as 'one of us'
I was recently talking to a senior partner in a London city law firm. He told me that when he was on Partner Track, he lived in fear of annoying partners in his firm. (He actually used stronger language than that!) To be seen as a member of 'the club' you need to be respected and liked by the partners in your firm. It may seem very unfair, but if one partner decides that they don't like you then your partnership prospects are radically reduced.
How to build your profile in a time effective way
One of the best ways of being seen as 'one of us' is to build your profile within the junior partner population and the people who are likely to make partner before you. Then as they progress further up the partnership ladder, they can take you with them.
In many ways, your partners need to see you as an equal before they will let you into their club. The easiest way to do this is change the type of conversations you are having with the partners and your team. For example:
Do you consider the firm's agenda alongside your own agenda?
Are you thinking beyond your own caseload or assignments to what really matters to the firm and other partners?
Do you think commercially and strategically?
How can you get involved in business development initiatives?
How can you generate new business for other partners in the firm?
Within any firm there are influential groups of partners as well as individuals who wield much more power than their title, status, or responsibilities suggest. Part of your remit on Partner Track is to understand who these partners are and the political sensitivities of the partnership. At this stage in your career, it is less about your technical excellence and more about who you know and how they view you.
Think like a partner
In Chapter 4 of Poised for Partnership we identified the various aspects of the role of a modern day partner. It may be unrealistic to do all of these before you actually get there, but the more you can show that you are thinking like a partner, the stronger your Personal Case will be. For example:
Are you helping others in your team develop?
Do you and your team hit your billing and collection targets?
Do you demonstrate by what you say and do that you are committed to the firm's strategy?
Are you hungry for more leadership and management responsibility?
Have you found ways to be more involved in the leadership and management of your part of the practice?
Do the partners in your part of the practice regularly consult your opinion?
Run an internal PR campaign
If you are going to make it through Partner Track successfully, you will need to have more than just your department's partners thinking you are ready for partnership. Ideally you will want to run an internal PR campaign. You may want to do what one of our clients has done. She has a list of all the senior equity partners in her firm – i.e. the people who really matter when it comes to the vote. She is steadily working down the list ticking off all the partners when she has had a coffee and 1:2:1 with them.
In summary
Getting to partner is more than just getting your numbers right and the business through the door. You need to make sure your partners trust you and want to have you as a member of the partnership.