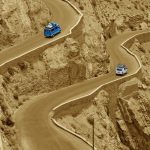 In 2013 I will be interviewing professionals who have made it to partner – and sometimes out the other side! My 1st interview is with the lovely Judy Dyke who is a partner at Tyndallwoods Solicitors. Judy and I met via Twitter, and I look forward to actually meeting Judy in person. 
1. What made you want to go for partner?
In 1959 at the age of 5, I decided to follow in my father's footsteps as a solicitor. In due course, I qualified and worked hard and long hours.  I became a successful fee earner and at that time it was natural progression to become a partner.
2. What does 'having a life' mean for you – and how do you make sure that you have a life outside of work?
 I am blessed to have a busy home life  with my husband and two beloved children who have boomeranged back home from university.  They help me look after my 93 year old mother in law who lives with us and my 91 year old father who lives next door. My primary school, secondary school, university, Church, the hospital where my children were born, their schools and my place of work are all within minutes.  I have never had to spend long hours commuting.  I am a proud Edgbaston Brummie and my roots are deep in this community (although it could be said that my life experience has been somewhat restricted geographically!!)  It is also important to me that I give back to my community and thus have developed a strong CSR ethos in our firm.  I am personally the patron of a local bereavement charity; I help our local hospice with fund raising and use my private client skills to work with local charities to develop their legacy initiatives.
3. Talk us through a typical day for you as a partner?
I am at my desk by 7.55 and check diary, emails, voicemails and Twitter.  I am aware of my client appointments for the day and prioritise outstanding client work and management tasks on my To Do List.  
(In our free downloads we have many different time management systems and templates for you to use)
I now leave work at 5.00 pm subject to a maximum 2 evening meetings a week.  I try to always put the client at the heart of decisions – re work issues and our place of work (e.g. communicating in plain English, offering paperwork in large print and adjustments to the building – this year a rail by entrance steps and Jo Malone sprayed cotton wool on the radiators!)
4. What support team do you have around you to help you succeed at work, whilst still enjoying a life outside of work?
I have a great P.A. who organises me, manages my file paperwork and does my digital dictation.  As a firm we have invested in excellent IT used by all staff.  My colleagues in the Private Client Team helpfully take tasks and work as delegated.  The firm has a strong management team – I am COLP.
5. What was the hardest bit about going for partner?
I am old school and was fortunate that partnership was a natural progression for me.
6. With the benefit of hindsight, what do you wish someone had told you before you got to partner?
You have to constantly face the challenge of maintaining profitability in the ever changing business landscape.
7. What changed when you went from a director to a partner?
Taking on the sometimes overwhelming responsibility of the future of the firm and livelihoods of colleagues and employees.
8. What tips would you give to other professionals who want to make partner AND still have a life?
I am a wife, mother, family member and member of my community first, but then proud to be a practising solicitor.  I can honestly say that, bar short periods of my working life, I have relished the challenges of each day. I am pleased that I have many years practical experience.  My specialist qualifications as TEP, member of Law Society Probate Section and Solicitors for the Elderly gives confidence to clients re my technical ability. I would then say enjoy the good times (family matters, satisfied clients, hard issues resolved) and accept and learn from the bad (a heart attack 4 years ago).  Step back, occasionally alone, and occasionally with colleagues, to make sure we are all achieving satisfaction in this precious life.
Thank you very much to Judy for her time for this interview, it has given me food for thought. 
About Judy:
Judy joined Tyndallwoods in 1974 straight from university and was articled to her father, Ken Dyer. She has practised private client law exclusively since 1978, becoming Partner in charge of the Private Client Department in 1982. For over thirty five years her working time has been spent drafting Wills, advising in relation to the administration of Estates and Trusts and related taxes. Judy is a member of Law Society Private Client, Society of Trust and Estate Practitioners and Solicitors For the Elderly. Judy is honoured to be invited to become a member of the Court of the University of Birmingham for a four year term from July 2012. Recently, Judy was honoured to be one of six finalists in the Solicitor of the Year sector of the Birmingham Law Society Legal Awards and is a winner of the Birmingham Law Society Legal Pro Bono Award.
Judy has also written and published "Funeral Matters – A collection of poems, readings, hymns and music for funeral services".