This self-study course is the foundation to progressing your career in practice. The concepts contained in this course will be regularly referred to within the community and ALL the materials contained in the membership site.

This is why this is the one essential course which we recommend that everyone undertakes. It's also the first self-study course you should complete as a member of Progress to Partner.
The course contains 8 modules. Each module contains a video with exercises to complete after each video. By the end of the course you will have:
Created a career plan which you are motivated and energised to implement
Created the time and space to do a little on your career plan every week
Identified how to create habits which will support your career progression going forward
Have set your first ONE BIG FOCUS to focus your career progression for the next 90 days on what really matters
The tactics required to help you be at your best every single day
Course Content
Introduction to this training course
What do you want from your career and life
The importance of mindset
How to keep your mind and body working at peak performance
Creating your support team
How to identify your development needs
Goals vs systems and how to form healthy habits
How to create the time to work on your career
Screenshots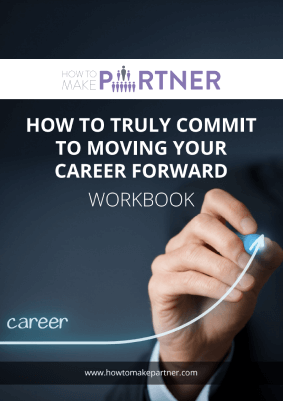 Partnership Readiness Assessment
Ambitious to get noticed as partner material? Then get ready to take your first step to move your career forward and complete the How to Make Partner Partnership Readiness Assessment. Stop watching others succeed and stop wondering what you need to do to get noticed as partner material.
When you take the Partnership Readiness Assessment, you'll be taking the first step to taking control of your own career development.
How can we help you?
To discuss how our courses and Progress to Partner corporate membership can help your team to grow and develop professionally, please get in touch below.